Testimonial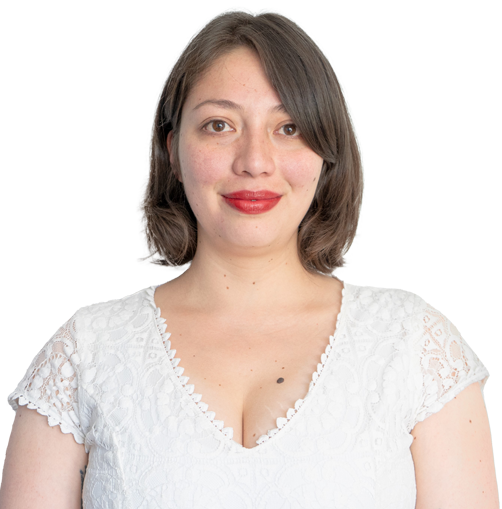 Tiffany ARECO ERAZO
MBA Leadership & Coding track / 2022
Bolivia
Even though I have a bachelor in Mechatronics Engineering, I have focused my career on working with people. I discovered that I am passionate about helping others and finding solutions for them. So, I started working in the hospitality industry while finishing my bachelor's degree. Later, I got a job at an embassy back in my country and shifted to the administrative area. During that time, I had the opportunity to get my Master's degree in Digital Business. This was an essential step for my career because I needed to understand the changes happening in businesses in this era of technology, the internet, and social media. The knowledge I acquired opened my eyes to how I could better help others, and I became even more curious. When the COVID pandemic and quarantine happened, I had just started a new job in corporate services for the FCDO at the British Embassy.
While finishing an MBA, I got invited to IÉSEG's MBA – Leadership & Coding Track presentation, which, I believe, was a sign of the universe that I was following the correct path, even when everything else looked chaotic.
The combination of hands-on coding knowledge with the art of doing business captivated me the most. Besides, IÉSEG has exceptional accreditations and the professors have fantastic expertise in all the subjects; they know how to share their knowledge, constantly test your skills, and push you to give your best.
Luckily, I had the chance to count on a fantastic group of colleagues in my classes; they became my daily support. They inspired me to keep working and always helped me give my best. However, I will not lie: the first weeks were not as easy as I had expected. It took me a while to get used to our new lifestyle of long hours of classes and papers and to adjust to living in a foreign city and speaking a new language. Apart from my classmates, I also had the support of my mother and my best friend, who listened to me patiently, asked me about my experiences, and gave me advice when I needed it.
The best I could do was open up to my MBA team and ask for help whenever necessary. That allowed us to show our human side and strengthened our relationships, which made the experience more accessible.
The MBA opened different doors and opportunities to apply for jobs I had not considered experiencing before. For example, my following potential path will be in CSR or People and Culture. This area will help me fulfill my primary professional purpose, which is to continue working for the well-being of those surrounding me and for a better future.
Besides giving me the knowledge and the tools to be more competitive in this fast-paced, changing world, the program taught me the value of good networking and improved my ability to adapt to new environments and situations. It also allowed me to meet the best team and now my life friends.
The learning expedition gave me insights and practical information on different career paths; at the same time, we had the opportunity to visit tech companies and learn how the changes of the internet and additional tech advances are being implemented.
We met experts in different subjects, from human resources to leadership and investment. We also had lectures on expected changes to global supply chains and the development of industries after the tech advances and the war in Europe.
I can confidently say that it has been one of the most enriching experiences I have had so far.
Thank you, IÉSEG!
Published on: February 21, 2023