YOU WON'T LEAVE THE IMBA AS THE SAME PERSON. YOU WILL LEAVE TRANSFORMED.
The International MBA (Master of Business Administration) is aimed at young managers who have the potential to be global business leaders.
The Internationl MBA is a one-year full-time program taught in English, offering an in-depth understanding of the European business context. This accelerated MBA helps to build the skills needed to excel in top international management positions or to start one's own company.
Theoretical understanding with practical experience and skill development
Flexible program: choose electives and tailor the program to your interests
Coaching and customized career development program
Real case method used extensively
Professional experience, consulting project or master's thesis
In its first participation in the 2020 Global MBA Ranking, IÉSEG was ranked 38th globally, consolidated as the third school with the highest percentage of foreign professors (80%) and shares, together with two schools, the first place for the high percentage of international students.
Discover the IMBA program in video
What makes our 1-Year MBA in Paris stand out?
A Top International Business School
Career Support
Study in the Largest Business Hub in Europe
The International MBA Faculty
Testimonials of our MBA students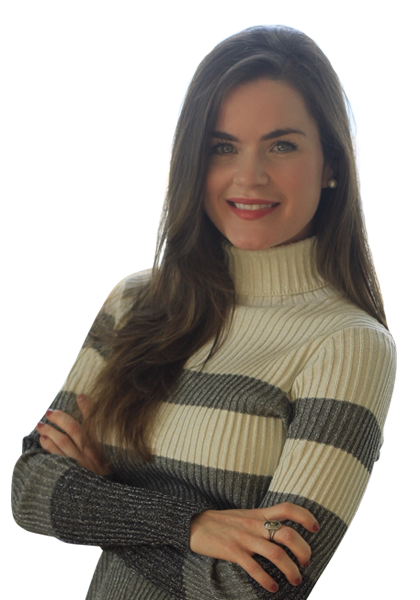 Brittany HASDEN
"I have dreamt of earning an MBA degree ever since receiving my Bachelor's Degree from the University of Florida in 2009. In the current competitive job market, I believe it is important to differentiate yourself, so having an MBA degree is a great way to attempt to do so.
I decided to attend IÉSEG because of its EQUIS and AACSB accreditations, as well as the prime location of its campus in La Défense, Paris.
I have particularly enjoyed the international-based courses because they have exposed me to knowledge about how businesses function & operate on a global scale. Furthermore, they have helped for me to become a more cultured professional, which is important because I would like to work in Europe upon completing my MBA program. Specifically, I intend to work in Luxury Marketing.
I am really enjoying the experience of living and studying in Paris, as well as, being exposed to the Parisian culture and the French language. I believe that the cultural experience, combined with the educational program has already made it a life enhancing experience to study at IÉSEG."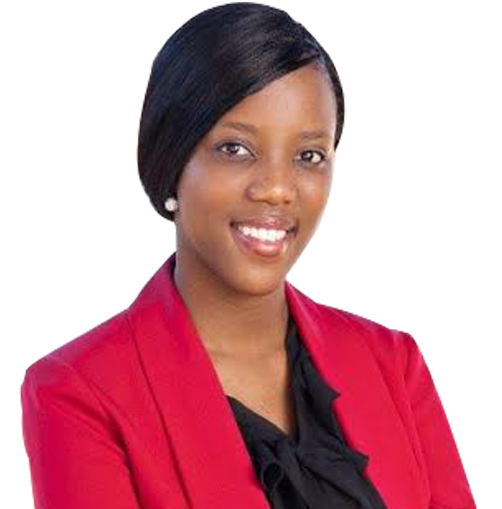 KHOLEKA BUTHELEZI
Please briefly outline chronologically your professional career path? (including dates, job title and company, and responsibilities)
After multiple professional experiences in finance in South Africa (Junior Forensic Consultant, Graduate Financial Advice Consultant, and Wealth Advisor), I joined the IÉSEG MBA program in August 2018. I completed my internship at the Banque Internationale à Luxembourg, and since January 2020, I have been working at BNP Paribas Securities Services in Paris, in Securities Lending Settlement Management.
How did your studies at IÉSEG help you in terms of your career?
Firstly, I chose to complete my MBA with IÉSEG because of the quality of the education offered at the school, this based on its high ranking and good reputation in France. This seemed like the perfect catalyst for my career in Europe.
I was able to not only interact and network with other students from across the world thanks to the school's diversity, but also thanks to the numerous networking events offered. In addition, I was able to network with professionals in my field and more. This proved to be vital in my ability to attract companies for future roles.
From the course, I learnt key management, analytical thinking and leadership skills that have helped me in my current role, allowing me to highlight my capabilities within the company.
Are you still in touch with the members of your class (Promotion) and how important is the IÉSEG network?
I am still very much in touch with my classmates, as most of us have chosen to make France our home. However, we are still in touch even with those who left on our social media groups and we help each other regularly by posting opportunities we think would be interesting to our classmates. We also meet often in Paris to catch up with one another.
The IÉSEG network was also very helpful in growing my professional international contacts. I was able to approach alumni on LinkedIn who would give me advice on how to maneuver my way into the European market, as well as help connect me with people in my field who could help me grow and find opportunities in Europe.
What advice would you offer to IÉSEG students/ or new graduates who may be looking for an internship or their first job?
One of the most important pieces of advice I would give to aspiring jobseekers is that it is never too early to start networking. Every spare minute you have should be used to meet other professionals in your space of interest as well as others, the main reason being that the majority of opportunities will be found through your network and the sooner you start building it the better.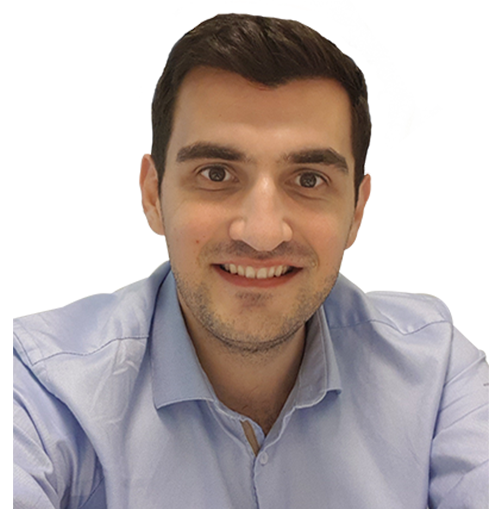 OLIVIER UBERTI
Before coming to IÉSEG, I worked in the telecommunications sector in the United Kingdom for three years. I was looking for a new challenge and an opportunity to gain knowledge and develop capabilities. The International MBA program at IÉSEG was perfect for my needs.
I chose this MBA in Paris because of its strategic location in the heart of La Defense, the School's ranking in the Financial Times, and the fact that the program was entirely in English. I also chose this program because, coming from an engineering background, I wanted to combine technical knowledge with additional business competences.
Out of all of my classes, I particularly enjoyed the business game simulation course, in which we used all the knowledge we had learned previously and competed with other members of the class.
While I am French and quite familiar with the local culture, I had never had the chance to live in Paris. The city is full of monuments and charming little places to visit. In addition, as the learning environment in the school is very international, sometimes it was almost like living in a different country.
Throughout the MBA program, I never regretted my choice, and I always thought it was the best decision I could have made. It was difficult and challenging sometimes. Nonetheless, it has been completely worth it on a professional and personal level.
Having completed the academic courses, I am currently doing my working as a Solution Manager Consultant in the SII Group for a French operator in the telecommunication mobile network sector. My role is to be the interface between the product manager and the release manger in order to offer a suitable solution and as a result, deliver the solution within the project constraint.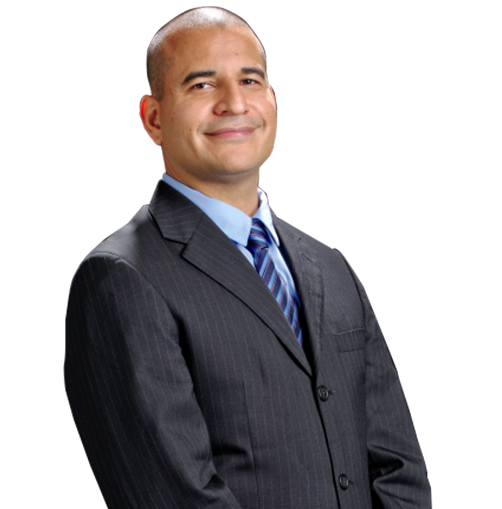 SIMÓN PEDRO ALBERTO ZIMMER KRIEGER
"Before joining IÉSEG, I helped set up Aguayuda, an international non-profit organization based in the United States. The aim was to provide water, sanitation and hygiene education to poor rural communities in developing countries with the major focus being in La Guajira, Colombia. I had also gained some experience as a project engineer and had set up my own video editing company. I decided to come to IÉSEG because the international MBA program offered me the right balance of theoretical learning and practical hands on applications to develop the skills needed to be a successful international manager.
IÉSEG was also the ideal school for me to develop the interpersonal skills needed to work with people from diverse backgrounds and cultures also in terms of languages and customs. There are over 16 different nationalities on the IMBA. This means everyone has a unique experience and brings different skills, knowledge and abilities that everyone can learn from. As we learn and grow as professionals, we are creating a special bond that will last a lifetime. Another essential element for me was the possibility to follow electives in key areas where I wanted to learn more or reinforce my skills. These included project management, digital marketing and consumer behavior. The School also provides personalized career coaching, French classes and access to the IÉSEG Alumni Association that will all be a major benefit to me in the years ahead. When I complete my MBA, I'm looking to pursue my career in project management for an international corporation or non-profit in the water sector."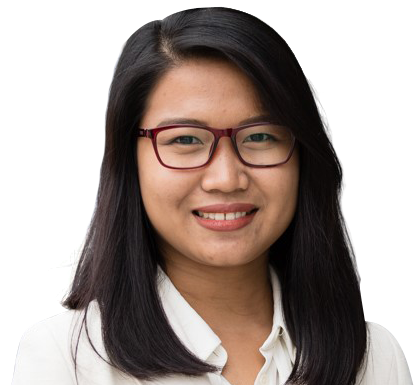 SHEREENE MAE MOU THAM
My professional background before starting my MBA was in marketing in the travel and tourism industry.
The main reason why I chose IÉSEG is the School's triple accreditation. I believe it is a very important factor to be considered when someone is looking for MBA studies. The second factor I considered is the school's vision, "Empowering Changemakers for a Better Society". It is exciting to know that you can be a part of an organization where you don't only learn for your own benefits, but also to learn to help implement changes that will impact society for better.
The IMBA program is very international and shows a good balance of diversity on key elements such as classmate's nationality, classmate's career field, professors, courses, etc.
The best course for me so far has been the Project Management class where we get to learn the foundations of project management in a very international and practical way, but there have been many good courses.
Also, seeing as I grew up in a tropical country, it is my first time to experience four seasons and I find it very beautiful. The changing moods and colors of the trees and the city itself appeal a lot to me every changing season.
I have also really appreciated that, even though the courses and professors are molding us to be competitive in the global business market, they are looking to train socially responsible changemakers. This has been very well reflected in my IMBA class and the school encourages all of us to help each other, and what's important is that we all learn together, more than competing against each other. You see classmates who have had 10 years of experience in the finance field helping out the struggling marketing guys during financial classes, and vice versa. It is a very healthy, interactive and uplifting ecosystem that we co-create with professors.
When I finish with the IMBA, I would like to work in a more digital-related position in marketing. I consider this program to be an essential element to help me upgrade from the type of marketing I did before to a more innovative type of marketing. I know that I will leave with many new skills that will provide me with new opportunities.
Find Out More!
Receive the brochure with program content, scholarship information & application process.