Master in International Business Negotiation Programa
Programa
El Máster Especializado en Negociación de Negocios Internacionales está concebido para formar gerentes capaces de elaborar estrategias de negociación eficaces, de conducir los procesos de negociación y de lograr acuerdos en el contexto actual de la globalización, con altavoces internos y externos.
El programa se ofrece a tiempo completo y consta de 3 semestres de clases y de una experiencia profesional. El plan de estudios se desarrolla alrededor de cursos obligatorios y muchos profesionales experimentados en negociación participan en el programa. Esos expertos líderes comparten su percepción de la negociación práctica y sus experiencias de desafíos en términos de negociación.
Contenido del programa
The course will be made of a mix of theory delivered to the students and application exercises, with at least one main role play per day. Those will be based on realistic scenarios and enable participants to practice negotiation in real-life settings. Extended class discussions will be used to guarantee appropriation of the course concepts and the creation of linkages with the participants' own experiences. Main objectives are to understand the basics of principled or integrative bargaining strategies and differentiate them from distributive negotiation strategies; apply the processes unveiled in the class role play scenarios to real-life negotiations, perceived as all processes aiming for mutually beneficial outcomes and the creation / maintaining of long term relationships; conceptualize the ins-and-outs of negotiation and apply these concepts into planning and preparing all kinds of professional negotiations; understand the communication processes taking place at and around the negotiation table; and identify the variables in the negotiation process which make principled negotiation possible, especially the key behavioural characteristics of the players.
At the end of the course the students should be able to:
Breakdown complex negotiation problems using the appropriate methodology.
Propose creative solutions within a negotiation.
Appraise the performance of a negotiation team.
Make effectual negotiation decisions.
Demonstrate an expertise on key concepts, techniques and trends in negotiation.
Formulate strategically-appropriate solutions to complex and unfamiliar challenges in negotiation.
The course is a combination of class lectures, practical assignments, simulations, and class discussions. At the end of the course, the student should be able to:
Define social dilemmas and their underlying dynamics
Define the basic assumptions of behavioural game theory
Define the main decision-making biases and how to deal with them
Understand the boundaries of 'rational man'
Link findings from game and decision-making literature to negotiations
This intensive course will cover different topics, including an introduction to conflict management and reflections about one's positioning in conflict, whether as a party or a neutral. It will focus on the mediation's process, ethics and applications. During each session, students will be placed in various conflict and conflict resolution settings and experience being a party or a neutral in various contexts (commercial and interpersonal conflicts). They will then have to provide feedback about each other's performance and to discuss their experience in group. At the end of each session, a theoretical wrap-up will be provided with the key take-aways.
Understand what mediation is (a process through which a neutral third party assists parties in negotiating a mutually satisfying settlement to an ongoing or pending conflict) and when to use it
Master a structured conflict resolution process that can be applied in interpersonal and commercial disputes, with different phases, tools and skills (e.g. communication, conflict analysis)
Be able to diagnose conflict in order to better manage it
Identify one's individual behaviours in various conflict settings
Practice principled negotiation and be an efficient party in dispute
Be an actor in conflict prevention and early resolution in commercial as well as interpersonal difficulties
To put Negotiations, especially diplomatic negotiations, in their historical context, as well as to trace back in time the very notion of Negotiation itself. The student should be able, based on expert knowledge from crosscutting information, to explain how the word "Diplomat" was created, how it emerged and how it diverged from that of "Negotiator". The knowledge of various past negotiation cases helps students to build innovative solutions for today's organisations. Furthermore, the student should be able to take a given historical example and extract from it the key negotiation concepts hidden in the idiosyncrasies of the case. He or she should be able to apply the neg. specialized knowledge to explain the success or failure of past or contemporary negotiation cases
At the end of the course the students should be able to:
Develop individual capability to collaborate with other team members in a inter-cultural environment.
Convey information through presentation to engage audience in knowledge exhanges.
Act and react in a dynamic context to adapt to differences and to create innovative change as a change-maker.
Utilise challenges as opportunities by generating strategic approaches to manage complexity.
This course focuses on exploring the personal characteristics of the negotiator. Personal characteristics and attitudes can be strengths and weaknesses in a negotiation. These characteristics are to a certain extent fixed and they can entail a danger when they are opposed to the characteristics of the counterparty. However, by becoming aware of our strengths we can manage them. A good negotiator facilitates a constructive relation by understanding his or her personal characteristics and the ones of the counterparty.
Understand how the law of contracts functions in commercial negotiations and relationships in order to negotiate more effectively, to anticipate contract-related problems and to know when and how to liaise with legal counsel. In particular, students should: Have a practical understanding of the legal system. Understand the purpose, basic legal elements and terms of a contract and understand how contracts are made. Be familiar with the legal framework for contracts. Identify an unenforceable contract and understand the legal remedies in the event of a dispute.
The main aims and objectives of this course are:
Introduce ideas useful in the analysis of organizational processes and change
Encourage critical thought about organizations and the events that occur within them
Identify the need to develop a change approach which is context-specific to organisations
Develop an appreciation of how theories can be translated into practical applications
Identify and critically assess the best practices of change management and change implementation
Stimulate critical consideration of organizations as social and political communities
Build the managerial and personal skills required by successful change agents
Develop students' investigative and diagnostic skills in assessing organisations
Extend students' abilities to comprehend and analyse internally planned and externally imposed organisational changes
Improve students' abilities to manage people in the context of change
Gain a deeper understanding of the evolution of leadership.
Understand how the function of leadership evolved over time, based on societal and industrial evolutions.
Further his/her knowledge of current leadership thinking based on state of the art research.
Define the core elements of effective leadership.
Recognize his/her own leadership style, it strengths and pitfalls.
Connect the function of leadership with overall HR roles, as well as corporate strategy execution.
Carry out effective leadership behaviors in various contexts.
Challenge him/herself and peers to further develop their leadership skills.
Make smart judgments in managerial decision making.
Integrate economic, legal, and ethical perspectives in his/her leadership.
At the end of the course, the student should be able to:
Evaluate the nature and rigour of project management and apply skills in the project management processes.
Appraise the performance of a team.
Apply problem solving, analytical skills and master project management tools and methods.
Breakdown complex organizational problems using the appropriate methodology.
Apply the economics of project management for planning, scheduling and budgeting.
Evaluate resources available to the project manager to keep current with trends and best practices.
Demonstrate an expertise on key concepts, techniques and trends in their professional field.
Organize change management processes.
Evaluate sustainability goals and measures into the project management process.
The course aims to establish a broad understanding of accounting and financial statements. Essentially, you will go deeper in the individual elements of doing business, such as making a sale or building an inventory. This will provide the grounds for sound decision-making, and guide your business objectives for what needs to be achieved on the negotiation table.
The course focuses on how workers and managers face negotiations at collective and individual level. The behaviour, preparation process, and strategies during the negotiation will be discussed. The course will also elaborate on how to create room for cooperation using learning by doing methodology. This will provide the students self-confidence when negotiating in the workplace.
At the end of the course, the student should be able to: The contents are focused on how culture influences negotiation strategy. The goal of this course is to prepare students to manage successful international business, most of the advice is research based. It benefits from the cultural diversity in the classroom to illustrate how cultural assumptions influence deal making, dispute resolution and multiparty negotiation strategy.The course is based on experiential exercises (simulations) and debriefings. Each exercise helps students develop their analytic, strategic, and negotiating skills in the cross-cultural setting. In the debriefings, we analyse the results of the negotiations and discuss strategies that worked and strategies that didn't. The course offers an opportunity, not available in the real world, to see both the other side's outcome and the outcomes of others who negotiated the same facts. Thus, the course provides an unparalleled opportunity for learning.
Develop the skills needed for effective negotiations
Understand the historical origins, enlargement and future development of the EU
Understand the EU decision-making process
This course aims to transfer the main logics and methodologies of the principal HRM tools in an international context: planning, recruitment and selection, training, appraisal systems and compensation. The organisational development policies and practices are explained and discussed crosswise in relation to the development of each HRM tool. For all sessions, critical issues and problems related to the practical applications in the international context of the HR operational systems are identified and examined in order to enhance a pragmatic approach.
At the end of the course the students should be able to:
Breakdown complex organizational problems using the appropriate communication: put effective, collaborative methods of leadership and negotiation to work in their organizations;
Develop their own leadership skills and personal influence, as well as apply innovative negotiation
Strategies to deal with tough problems and cross-border challenges in an effective manner;
Propose creative solutions within an organization: create and apply powerful strategies to improve influence in global negotiations to reach agreements;
Generate sustainable solutions for organizations: create and apply negotiation strategies and decision making principles to solve problems effectively;
To operate in an ethical and responsible manner while be aware of one's leadership style; create high-performance negotiation teams;
At the end of the course, the student should be able to:
Understand the concept, drivers, and outcomes of customer centricity in B2B relationships.
Explore the role of salespeople as advocates of customer success management in the vendor firm.
Understand and apply sales techniques that help salespeople to successfully manage their customer relationships.
Investigate B2B buyer behavior to better understand how salespeople can meet their needs.
The purpose of the course is to introduce the students to the concept of Key Customer Relationship Management and how this differs from more traditional selling approaches. Excellent KAM requires a strong analytical approach, good planning skills and excellent relationship management skills. The course will also surface the different roles that Key Account Managers have when compared to more traditional sales roles and will focus on the importance of aligning the organization around customers including the alignment of the key account team internally. he main objective of this course is to demonstrate competence in Key Account Management (KAM) at both the planning and relationship management levels.
This course is an introduction to selling techniques and negotiation. It provides the student with a "tool box" including the most commonly used sales techniques in a company. It leans upon proven methods recognized in most large companies.At the end of the course, the student should be able to:
Control the basic techniques of a sales meeting and its different phases: face to face meeting, making appointments on the phone
Tackle the sales environment
Identify the different commercial roles and their evolution
Reveal relational skills, linked with the relationship with the customer
The sales function is one of the most important marketing functions as it is responsible for generating revenue. However, it does not work in isolation from other functions. This course provides the student with not only an understanding of the sales function's role within a holistic marketing framework but also focuses upon better sales management practices and those attributes that characterise the best salespeople. This course focuses on the activities and problems of first line field sales managers. Emphasis is balanced between theory (e.g., motivation) and skills building (e.g., personal selling, territory routing).
Negotiations happen on a daily basis both internally and externally. Especially within globalization, the challenges of ethical conduct create complex negotiations. In order to remain ethical, the profound understanding of self and other perspectives in core values is the foundation. Explore one's epistemology and systemic thought processes will be the fundamental tools for effective negotiations where all sides have the possibility of achieving its goals. This course will not only provide the foundation knowledge necessary to be systemic thinkers, but also the skills to effectively navigate complex cultural issues in ethical negotiations.
At the end of the course, the student should be able to:
Classify a differentiated purchasing portfolio LO5C.
Apply various management approaches related to the risk and profit assessment of the sales offer.
Understand the advantages and consequences of different purchasing techniques.
Control for strategic purchases.
Differentiate direct and indirect purchases.
Have a clear overview of the buying process linked to the selling process.
Define buyer enablement.
Successfully collaborate within a intercultural team.
At the end of the course, the student should be able to:
Understand tradeoffs and main challenges in coordinating supply chains.
Construct expert knowledge from cutting-edge information to improve supply chain performance.
Have a good understanding of the role and importance of information sharing in a supply chain.
Analyze, breakdown and solve complex managerial problems in supply chains with the appropriate methodology.
Work in a team and autonomously on formulating efficient solutions to various problems that supply chains face under uncertainty and unfamiliar challenges.
Generate sustainable solutions to supply chains.
In these series, practitioners from different context will explain their experiences, strategies, outcomes and other insights to the students. The objective is to make the students able to link negotiation theories with examples and practices offered by experienced practitioners and to learn how to create a course session around a guest speaker and how to moderate an expert discussion on advanced negotiation ideas.
At the end of the course the students should be able to:
Understand research terminology.
Describe quantitative and qualitative approaches to research.
Critically analyse published research.
Develop a scientific, intellectual, and critical mindset.
At the end of the course, students should be able to:
Apply mediation skills in conflict situations.
Generate the parties' issues, interests and needs as well as effectively work with creativity. prior to negotiating solutions.
Differentiate between different styles of mediation and critically asses their differences and similarities.
Understand the role of lawyers and others who attend the mediation session with the parties and be able to include them in the mediation process. 
Know when to use separate meetings and do so appropriately.
The course is designed to immerse students into the daily life of business consultants working for an ERP implementation company. Through interactive lectures, group assignments, and the intervention of four expert professionals, this course confronts students with the diverse expectations, tasks, and challenges functional consultants need to tackle. Combining theoretical concepts with hands-on exercises on a hypothetical business case, participants are expected to acquire knowledge on and experience with ERP deliverables and domains (i.e., Microsoft Dynamics 365), workflow design for top-level business processes (i.e.., Procure-to-Pay, Order-to-Cash), project management activities, and functional consulting analysis tools (e.g., XMind, Bizagi).
Our Career Program helps participants to establish their professional career plan by working on their skills, personal strengths, and using networking tools to be prepared to meet recruiters' expectations internationally.

At the end of the course, students should be able to:
Build a professional career plan;
Identify personal skills and accumulated experiences (e.g., Master experience);
Adapt professional tools (e.g., CV, LinkedIn) to the local market;
Develop an accurate representation of their professional profile;
Use personal networking to better identify professional opportunities;
Gain insight into techniques and tools to find a job or an internship in France or abroad;
Build self-awareness of personal vocations and interests.
Creativity is one of the critical components of an organization's ability to survive and thrive in today's competitive and dynamic markets. This course will provide participants with a rich understanding of how creativity can be facilitated and managed in a work setting. They will acquire knowledge regarding various theoretical conceptualizations (i.e., how do you define creativity), antecedents (i.e., what makes you and others more creative) and outcomes (i.e., what is the impact) of creativity as well as knowledge on design thinking techniques and tools to lead teams in the creative journey.
How do creative ideas happen? How can we foster our creativity and the creativity of those around us? What are the paths of creative development of individuals who are successful in their creative endeavours? What are the implications for fostering and managing creativity in the workplace? What are the obstacles to creativity? What is the nature of creativity in teams and organizations? These are some of the questions we will address. During the course, a variety of teaching and learning techniques will be used to enable participants to think critically and imaginatively about various perspectives of creativity. To realize the goal of a shared learning experience between participants and the instructor, the course is aimed at integrating real challenges and practical experiences of creativity, projects, presentations, experiential exercises, and critical reflection on the various course materials. 
This course provides participants with a profound understanding on entrepreneurship, new business development, and business plan writing. Through lectures, testimonials, field-work, and group assignments, participants are confronted with the how, where, when, whom, and why of starting and developing new business activities. As part of an international and multicultural team, participants are invited to work on an operational business plan aimed at either the creation of a new venture (NVC-track) or the acceleration of new business for an already established SME (NBD-track). This course's ambitions thus go beyond providing theoretical insights. Hands-on experience is gained through out-of-class field work covering all steps of the entrepreneurial decision-making process (e.g., idea generation, feasibility analysis, industry study, market analysis, marketing plan, production plan, product development, and financial statements). In doing so, participants accumulate entrepreneurial knowledge and behaviours that support innovative solutions and new value development.
Los cursos de idiomas para todos los niveles están incluidos en el programa. El francés es la opción obligatoria para cualquier estudiante no francófono. Para los estudiantes francófonos nativos, se ofrecen otros idiomas (chino, español, alemán – lista sujeta a cambios).
Capstone Project: 4-to 6-month internship or work experience anywhere in the world. Alternatively, students can opt for a consulting project or a thesis.
Nota: La información sobre los cursos está sujeta a cambios.
Zoom sobre… Un estilo de aprendizaje práctico y concreto
El programa se centra en un estilo de aprendizaje interactivo. Los cursos tienen como objetivo capacitar a los estudiantes para ser negociadores internacionales, y son impartidos por maestros calificados con amplia experiencia profesional y académica. Nuestros cursos utilizan una combinación de teoría y práctica, de modo que los estudiantes pueden entrenar para negociar en un ambiente seguro y construir un plan de acción para su futuro. Cuando comiencen el programa, los estudiantes se encontrarán en uno de los programas más diversos que promueven la apertura y las habilidades interculturales.
Ayudamos a nuestros estudiantes a alcanzar su máximo potencial, los alentamos a tener más confianza, y aplicar los conocimientos y habilidades que reciben en sus actividades diarias, como la participación en competiciones internacionales de negociación.
Talleres y Eventos Corporativos
Junto con las clases, el programa incluye talleres adicionales y eventos corporativos para desarrollar aún más las habilidades personales y profesionales de los participantes. Abarcan una serie de temas como la gestión de conflictos en entornos interculturales y la comunicación intercultural.
Nuestro programa «Career Program» ayuda a los participantes a establecer su plan de carrera profesional mediante un análisis de sus habilidades, fortalezas personales y el uso de herramientas de redes de networking para que estén preparados y cumplan con las expectativas de los reclutadores a nivel internacional.
la Red IcoN
IÉSEG dispone de un equipo de especialistas en la negociación de primer plano. La escuela acoge igualmente el Centro Internacional de Negociación (ICoN), un centro de formación y de investigación que agrupa estudiantes, profesores, investigadores y administradores que comparten sus intereses y sus perspectivas sobre el proceso de negociación.
En alianza con diversas organizaciones públicas y privadas, ICoN pretende desarrollar nuevos conocimientos de negociación. Los estudiantes serán invitados a participar en las actividades y el desarrollo del centro de investigación durante el programa, como después de la obtención del diploma.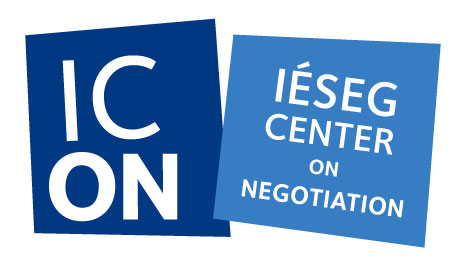 Diploma profesional Key Account Management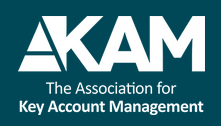 Tener una cualificación profesional en gestión de cuenta (Key Account Management) demuestra a las empresas que los estudiantes son empleados modernos y polivalentes. Para apoyar la carrera profesional de sus estudiantes, IESEG inició una alianza con la Asociación de Key Account Management (AKAM) con el fin de proporcionarles una posición competitiva en el mercado laboral gracias a la obtención de un diploma profesional de KAM. Este diploma apoyará las carreras de los graduados en cualquier negocio y los colocará en una posición ventajosa en comparación con otros solicitantes de empleo.