HUB MBA
IÉSEG MBA is a 12-to-16-month program offering three different specializations: an Executive track, an International track and a Leadership & Coding track. The IÉSEG MBA is accredited by AMBA and equips participants, executives, managers and leaders, either in their current position or in professional transition, to face the various current and future challenges. The challenge of this program is to create sustainable value to have a positive impact on society and organizations.
By joining IÉSEG's MBA HUB, participants join a highly diverse community that facilitates collaboration and exchange across the three tracks.
Participants develop expertise in their chosen track and widen their horizons by interacting with participants from other tracks during common courses and activities, enabling them to develop a broader outlook on tackling challenges.
Their learning experience via business games, live cases, simulations, entrepreneurial projects, equips them with the skills and the confidence to lead successful transformations in a variety of contexts. The Hub supports participants' future personal development and career objectives through a customizable personal and career growth program, corporate events, and learning expeditions.
HUB MBA - ADVANTAGES
The IÉSEG MBA is accredited by AMBA and offers flexibility to its participants while benefiting from an internationally recognized degree.
One degree, three tracks
The IÉSEG MBA offers a common core curriculum for all three tracks leading to the IÉSEG MBA. All participants have courses in common, they are coached together for their capstone project, benefit from the same Career Program and have access to the same services offered by the school (seminars, workshops, language courses, etc.).
Accreditation and RNCP recognition
The triple accreditation (AACSB, EQUIS, AMBA) guarantees wide recognition of the school and the MBA qualification. Moreover, the program is recognized as RNCP (National Repertory of Professional Certification) Level 7, which is well-known in France and in Europe.
An immersive learning experience
The in-class modules take place on the IÉSEG Paris-La Défense campus in a space entirely dedicated to executive education. Participants exchange ideas with their peers on their different issues and challenges. They experience business games together and work on entrepreneurial projects to reinforce their knowledge, know-how and interpersonal skills.
We are located at the heart of the business district of Paris one of the most vibrant cities in the world. This sets a very enriching context for your journey of professional and personal growth.
A pace adapted to professionals
The International and Leadership & Coding tracks are full-time tracks from September to May, after which participants work on their capstone project, which they present to a jury in September. The Executive track specialization is a 16-month part-time program where participants are on campus 4 days every 6 weeks. The Executive track was designed to enable executives to continue working at the same time: 5 intakes per year, 4 immersive face-to-face days + 16 online hours every 6 weeks.
A dedicated career support
The three tracks of the IÉSEG MBA include a common career program. This program is adapted to the needs of professionals in their current position or in professional transition. It alternates between coaching sessions and career workshops, provides participants with digital tools and offers regular meetings with expert professionals to develop their knowledge and network.
Diversity of participants
The IÉSEG MBA is taught in English and is therefore accessible to an international audience. IÉSEG is committed to building diverse classes (country of origin, profession, sector of activity) in order to enrich the learning experience of each participant. You will be a part of a thriving, diverse community and interact with experts and fellow participants across three different MBA tracks.
Two learning expeditions
IÉSEG HUB MBA participants go on two learning expeditions during their program. One learning expedition is common to all three tracks and another is dedicated to each track.
1 HUB MBA - 3 Tracks
The MBA - International track is a program completely taught in English aimed at young managers with the potential of being global business leaders.
The program equips participants with an in-depth understanding of the global business context. They develop the necessary skills to excel in complex international settings in top management positions or to start their own companies.
9 modules
+ Capstone Project
English
90 ECTS
Paris - France
September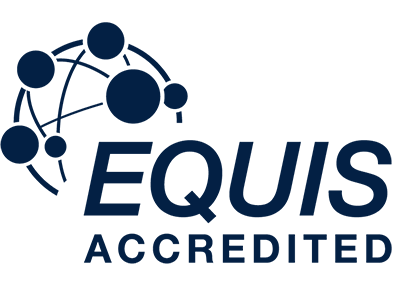 Keep reading
The MBA - Leadership and Coding track is a program based in Paris, designed for professionals with at least 3 years of work experience.
The program aims to develop managers and change-makers with a cutting-edge learning journey combining state of the art business and coding courses.
8 modules
+ Capstone Project
English
90 ECTS
Paris - France
September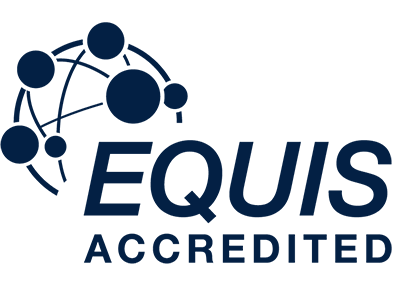 Keep reading
The objective of the MBA - Executive track is to train the new generation of leaders who will have the capacity to take up challenges in a deeply changing world and in an increasingly competitive environment.
The program is targeted at people having responsibilities in an organisation and who have a career development project towards a new role involving leadership and human competences.
16 months
French & English
Paris - La Défense
5 per year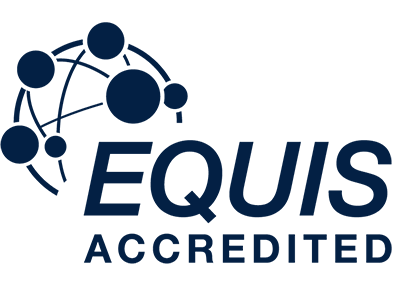 Keep reading