Trademarks and Fashion. A comparative and interdisciplinary perspective
16 March, 2018
IÉSEG School of Management
Promenade Building
Paris-La Défense Campus, France
---
IÉSEG School of Management organizes a conference in collaboration with the Case Western University.
This event focuses on transnational and legal (but not only) aspects of trademark law, with a particular attention to the fashion market.
The language of the conference will be English only. The event is addressed to academics, but also to practitioners.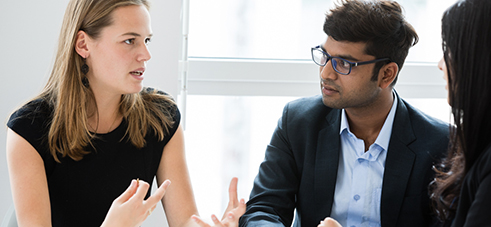 ---
Trademarks and Fashion. A Comparative and Interdisciplinary Perspective.
IÉSEG School of Management, La Défense – 16 March 2018
Within the collaboration agreement between IÉSEG School of Management and Case Western Reserve University, a first conference on comparative and interdisciplinary aspects of intellectual property rights was organized on March 16 2018 at IÉSEG premises in Paris – La Défense.
This year the selected topic was Trademarks, with a particular attention to the fashion field.
Trademarks are everywhere around us and are a very strategic tool in different kinds of markets. This is particularly true for the fashion industry, which is a very complex sector where a plethora of trademarks, having various degrees of commercial value and impact, and oftentimes subject to litigation. Among the various IP regimes, trademark law has been and remains the "go to" means to protect and project one's brand in the fashion field.
This is approximately the outcome of the different researches focusing on the EU, US and Japanese perspective that were presented during the conference.
Additional thoughts were presented in a marketing and fashion-management perspective.
---