Overview
The Master in Finance is a 4-term program designed for students who wish to enhance their understanding of financial analysis and asset management in a professional setting. Besides state-of-the-art technical skills, students acquire soft skills by enrolling in management courses aimed at preparing them for senior executive positions in their chosen career path.
The program is taught fully in English, making its international application one of its major strengths. The curriculum puts the emphasis on ethics, social responsibility and sustainability, thereby acknowledging that ethical conduct is critical for successful investment managers and financial analysts. Theory is put into practice in Financial Markets Lab, where students can obtain professional certifications.
The Master in Finance has been accepted into the CFA Institute University Affiliation Program. This status is granted to institutions whose degree program(s) incorporate at least 70% of the CFA Program Candidate Body of Knowledge (CBOK), which provide students with a solid grounding in the CBOK and positions them well to sit for the CFA exams.
QS Business Masters Rankings 2024: IÉSEG is ranked 4th worldwide in Class & Faculty diversity for its Master in Finance.
In partnership with:


Director's foreword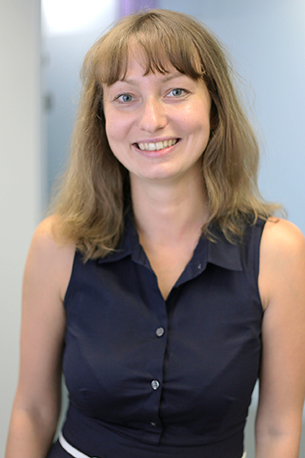 Dr. Yulia TITOVA, CFA
Through a mix of theory and practice, interaction with finance professionals and dedicated sessions in our Bloomberg and Refinitiv facilities, our Master in Finance has been designed as a smooth transition to the finance industry. The focus on ethics and professional conduct enables candidates to develop the skills and integrity that are critical for working in the sectors of investment management and financial analysis.
Specialized Masters – Presentation
Key Program Advantages
Privileged use of the Financial Markets Lab, where students get full access to Bloomberg and Refinitiv data services
A curriculum designed to help students obtain the Chartered Financial Analyst® (CFA®) designation, the most respected and recognized investment credential in the world
Professional seminars bridging the gap between the theory and market practices
Accredited by the French Higher Education Ministry with a state-recognized 'Grade de Master'
Examples of companies involved in this program
EUROPEAN CENTRAL BANK
SOCIÉTÉ GÉNÉRALE
BANQUE DU LUXEMBOURG
Master Degree
Upon successful completion of the program (120 ECTS), students get the State-recognized 'Grade de Master' for this Postgraduate program ("DESMI – Diplôme d'Études Spécialisées en Management International"), with the specialization "Finance".
The degree is delivered by the French Ministry of Higher Education and Research, and registered with the French RNCP (the National Registry of Professional Certification) under the number RNCP37390.
Career opportunities
Through an extensive coverage of financial accounting, asset valuation and portfolio management techniques, our Master in Finance prepares students for various jobs in the financial analysis and investment management industries. Graduates can expect to land positions such as:
Analyst
Business Officer
Financial Analyst
Operations Officer
Regulatory Reporting Analyst
Risk and Compliance Officer
Senior Expert
Strategy Analyst
Treasury Specialist
Learn more about career opportunities
class profile
Our program attracts a wide range of people with diverse perspectives, reflecting cultures, opinions and talents from different regions of the world. This year, we welcome another diverse group of students: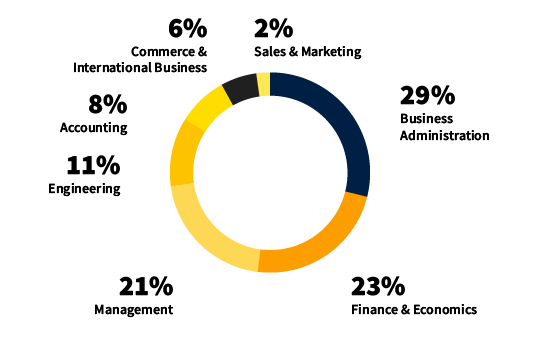 Study in an International environment
Where our students come from?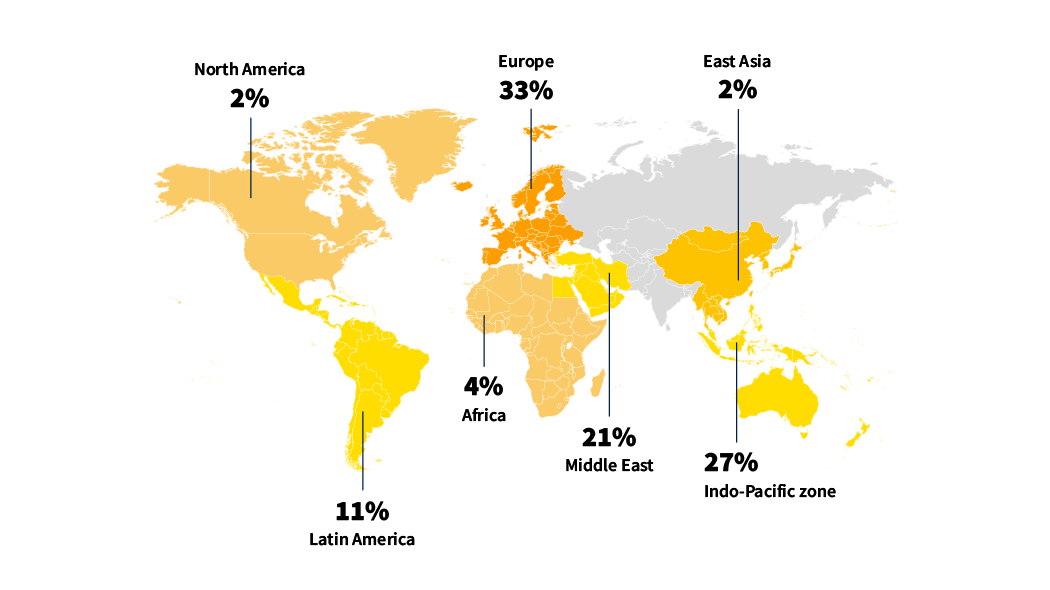 Meet with us
All year round, IÉSEG is present at many events in France and abroad: fairs, open days, live events, etc. Discover our next events and don't hesitate to come and meet us! We would be happy to meet with you on this occasion.
Meet with us