Master in International Business (MIB)
Overview
The Master in International Business (MIB) is a 4-term program completely taught in English, which provides the skills and mindset required to succeed in international business. We draw on our sound understanding of business practices and cultures to give students the fundamental skills necessary to manage corporations in different international contexts.
The program will strengthen your theoretical foundations in management, even without an academic background in business.
It provides new and different perspectives that will enrich your knowledge, and hands-on applications that consolidate learning.
All of this happens in a challenging, multinational environment that provides participants with an opportunity to sharpen their intercultural skills.
In partnership with:


Directors' foreword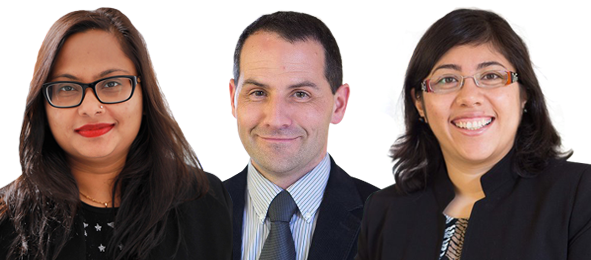 Dr. Paulami MITRA – Prof. Dr. Johan MAES – Dr. Jimena RAMIREZ MARIN


The MIB is an exceptional opportunity for students from different educational backgrounds and with diverse professional experiences to learn about management and the challenges of international business. Spending an academic year with fellow international students and meeting well-connected instructors from different countries provides the foundation for building a sound network of international contacts. In combination with a high quality curriculum the MIB constitutes an incredibly rich life experience at both the professional and personal level.
Specialized Masters – Presentation
Key Program Advantages
A broad and intensive management program delivered in an international context
Possibility to customize part of the curriculum in accordance with individual needs
Interactive educational approach
Accredited by national and international organizations such as AMBA
Master Degree
Upon successful completion of the program (120 ECTS), students get the State-recognized 'Grade de Master' for this Postgraduate program ("DESMI – Diplôme d'Études Spécialisées en Management International"), with the specialization "International Business".
The Diploma is delivered by the French Ministry of Higher Education and Research, and registered with the French RNCP (the National Registry of Professional Certification) under the number RNCP37390.
Career opportunities
The broad skill set developed during the MIB program offers numerous opportunities for employment in a multidisciplinary and international environment. The program provides an excellent understanding of different corporate and departmental cultures on the one hand, and divergent national cultures on the other hand. This enables students to position themselves as a hub for different stakeholders – a naturally leading role that corresponds to positions such as:
Management Consultant
Business Analyst
CRM Manager
Recruitment Partner EMEA
Marketing & Communication Manager
Deputy Head of Digital Change
Product Manager/Digital Product Manager
Project Manager
Export Manager
Data Quality Lead
Learn more about career opportunities
class profilE
Our program attracts a wide range of people with diverse perspectives, cultures, opinions, and talents. Once again, this year, we welcome a new group of students originating from different parts of the world: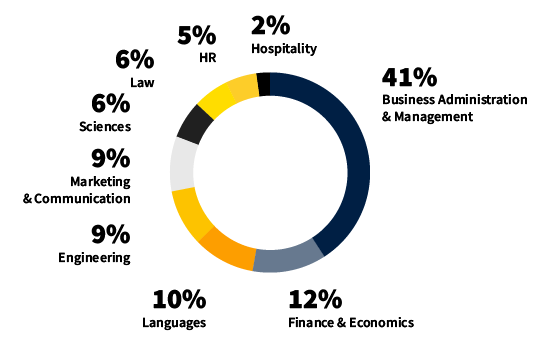 Study in an International environment
Where our students come from?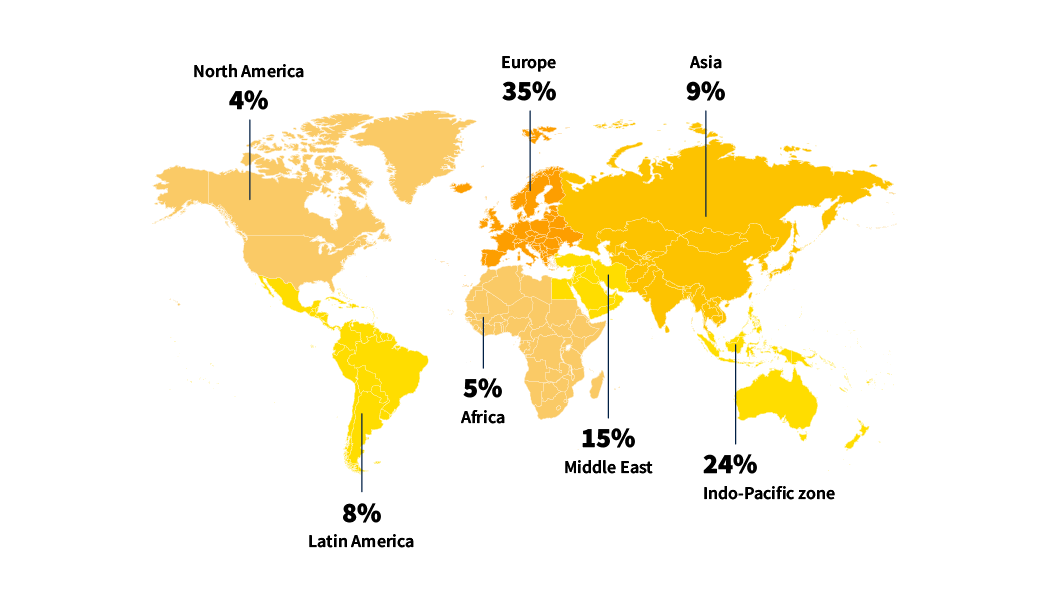 Meet with us
All year round, IÉSEG is present at many events in France and abroad: fairs, open days, live events, etc. Discover our next events and don't hesitate to come and meet us! We would be happy to meet with you on this occasion.
Meet with us
Zoom on… AMBA Accreditation
Our Master of Science in International Business has been evaluated and accredited by AMBA in 2016. The AMBA auditors underlined the School's commitment to internationalization, which promotes a positive learning experience, both culturally and pedagogically. They also noted the School's efforts in terms of pedagogic innovation and development, the emphasis on support for research, and student diversity across the program.
The Association of MBAs (AMBA) uses rigorous assessment criteria to ensure that only the highest calibre programs that demonstrate the best standards in teaching, curriculum, and student interaction achieve accreditation.