LILLE, A CITY IN THE HEART OF EUROPE
Flemish, Burgundian, Spanish before becoming French under Louis XIV, Lille has an outstanding architectural heritage. In the narrow streets of the historic center, Old Lille, between the modern towers of Euralille, among the colorful stalls of the Wazemmes market, in the many bars, estaminets and restaurants: every step is a discovery!
4th largest city in France
At the crossroads of London, Brussels, Amsterdam and Paris
EuraTechnologies: 1st incubator and start-up accelerator in France
With 28% of its population under the age of 20, Lille has the youngest population of any French city
It is the largest metropolitan region in terms of students, with more than 150,000 students in the area.
A dynamic economy
The city has a longstanding tradition in business and trade. Greater Lille occupies a strategic place in:
> Mass distribution: Auchan (supermarkets), Decathlon (sportswear and accessories), Castorama and Leroy-Merlin (DIY stores)
> Mail-order companies: Trois Suisses International, Redcats
> Consumer credit companies; Cofidis, Finaref
> The automobile industry: Peugeot-PSA, Renault and Toyota
> The food industry: Bonduelle, Lesaffre, Leroux and Roquette
AN EXCEPTIONAL CAMPUS LIFE IN THE HEART OF LILLE
6 buildings (with a total of 22,500 m2) located in central Lille

More than 3,000 students

A wide variety of modern and functional facilities, including meeting rooms, computer rooms, trading rooms, etc.

Access to IÉSEG's own library, but also to university and online libraries as well

Facilities for clubs and associations

An incubator

As a part of the Catholic University of Lille, in a neighborhood hosting 38,500 students, 6 faculties, 25 schools and 40 research teams.

As members of the Université Catholique consortium, IÉSEG students, faculty and staff can take advantage of the university's facilities: 13 libraries, a large (17.3 acres) sports centre, restaurants, residence halls, academic partnerships, a medical centre, etc.
Discover the campus in pictures
Overview of Lille Campus – IÉSEG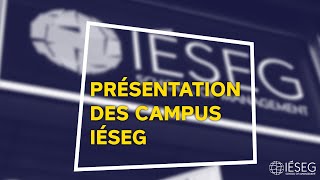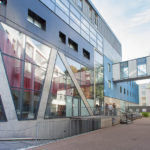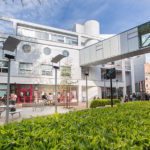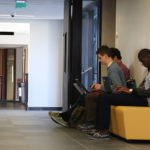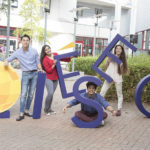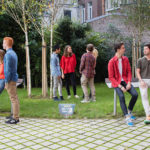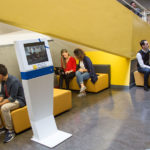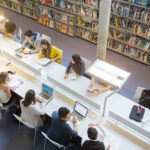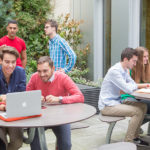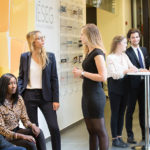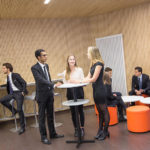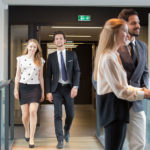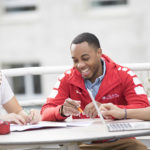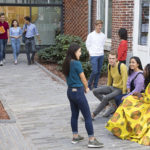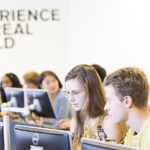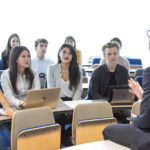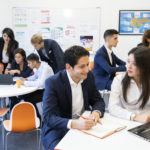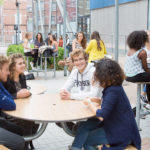 AROUND IÉSEG
Housing
We will help you with the booking. Your contact for housing is: housinglille@IÉSEG.fr.
Please find below a list of on- and off-campus housing options in Lille:
> IÉSEG Student Residence Halls – Concordia Residence
(ERA-Cogénord is a real estate agency managing IÉSEG residence halls: it is not part of IÉSEG. Application and all administrative procedure are done through FONCIA.)
Make a request for pre-booking Concordia accommodation
> Private residences
In some cases, the landlord / agency may ask for a "garant" living in France (relative guarantying the payment of the rent in case you can't pay anymore). Some residences ask students to contract Garantme to be their guarantor.
We suggest not being too "picky" in choosing a place to stay: you may find something which is 30/45 minutes from the campus, but Lille is built at a very human scale, you can easily walk to reach your destination or use our efficient network of transportation (cheaper rates for students). Don't hesitate to contact us for advice.
> Estudines Residence
There are 50 apartments offered in 2 residences: Estudines Artois and Estudines Pasteur.
> Monthly rent (included dishes, linens, blankets, bed sheets, free access to Internet)
> Registration fees
> Deposit (1 month rent)
> Booking starts August 1st

> Private Landlords
We have a list of private landlords with whom we are used to work.
If you are interested in this type of accommodation, please send an email to housinglille@ieseg.fr.
Note that IÉSEG cannot be your guarantor.
> Useful websites for other lodging (room sharing, ads from private owners etc.)
In case your applications with the previous options have not been successful, you may look for apartment sharing or individual rooms on the following websites:
> www.adele.org
> www.dimanche-annonces.com
> www.topannonces.fr
> Lille Tourisme – Accommodation
> www.paruvendu.fr
> www.recherche-colocation.com
> University Student Residence Halls
ALL offers several student residences in the university neighborhood. Those residences are usually quickly booked by French freshmen and international students, so apply in April/May for fall semester and September/October for spring semester at the latest.
Important: your application will be processed only once the fee has been paid to ALL (this fee will be reimbursed if no room is available). As the ALL received many demands, it has previously been unable to cope with all housing applications. In consequence, we believe they will have only few opportunities for next semester. Thus, we advise you to have a look at the other options as well.
> Emergency Solution: Youth hostel (Auberge de jeunesse) or La Maison des Jeunes Travailleurs (MAJT)
In case you have no confirmed housing at the end of June for fall semester or at the end of November for spring semester, we highly recommend you to book a minimum of 10 days in one of the following options. You will cancel these bookings once you have secured housing for the semester/year.
Below are a few hints regarding housing:
> Please avoid arriving in Lille on a Sunday as agencies and landlords are not available. Some agencies are also closed on Saturdays.
> Do not hesitate to check the location of an offer by googling it (as a reminder, IÉSEG is located 3 rue de la Digue, 59000 Lille).
> Household Insurance
You will need to have a "household insurance" before you arrive in France because without it, you will not be able to get the key of your flat.
Please contact us: we will help you getting one.
Important Information for all Housing
> Please note that it can be difficult to find housing quickly on arrival in September or January, so we greatly advise you to find housing prior to your arrival, and to apply for accommodation as soon as you have received your acceptance letter. Proving you have a confirmed housing in France will help some of you getting your student visa (mandatory condition). Securing housing before leaving will also contribute to help you enjoy the Orientation Seminar and your first classes without stress.
> Please inform housinglille@IÉSEG.fr as soon as you have a confirmed housing arrangement.
We will always help you to find a solution! So please, do not cancel your stay in France only because you did not secure housing before arriving.
Dining Services
> IÉSEG has a cafeteria on the Lille campus run by a student association (breakfast formula, lunch formula, fruit, snacks, cold and hot drinks, etc.).
> As a student, you also have access to the 5 university restaurants located around IÉSEG.
> There are also other sandwich and catering shops in the campus neighborhood.
You will find all the practical information on student catering on etudiants.gouv.fr.
Health
The French Health Care system (Social Security) is called la "Sécurité Sociale". It reimburses part of your expenses paid out for medical care and prescriptions.