Master in Management for Sustainability
Master in Management for Sustainability
The Master in Management for Sustainability is a 4-term program completely taught in English which has been designed for problem-solvers and purpose-driven students who want to implement solutions addressing the world's toughest sustainability challenges.
Managing the full range of sustainability risks and challenges is top-of-mind for business leaders. This means incorporating sustainability both in long-term strategic planning and in making day-to-day decisions that, for example, ensure water quality, tackle climate change, advance green technology, engage with stakeholders, and validate social compliance for fair labor practices. This Master in Management for Sustainability equips students with the fundamental science, technology and policy know-how for meeting today's sustainability challenges, combined with a good command of management and strategy insights and tools.
In partnership with: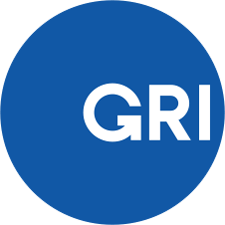 Director's Foreword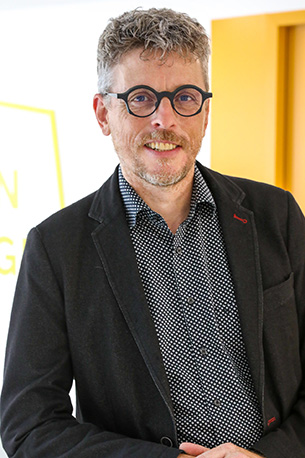 Dr. Frank DE BAKKER
This program offers a unique blend of courses, aimed to become a changemaker addressing pressing sustainability challenges. Combining fundamental insights from sustainability science and policy with relevant know-how for meeting today's businesses' sustainability challenges, this program is set to prepare you to lead the change towards sustainability.
Master in Management for Sustainability – Presentation
Key Program Advantages
Acquire the basic science and technology awareness around issues like climate change, alternative energy, water risk and waste management and how this affects business decisions.
Roll up your sleeves and work with the practical and tactical tools that managers use every day to help them solve the world's and firms' thorniest sustainability problems. From the newest business models around circular economy to reporting and accountability requirements that capture performance metrics, and 'green impact' investing strategies – these are just a few of the courses offered.
Examples of companies involved in this program
Master Degree
Upon successful completion of the program (120 ECTS), students get the State-recognized 'Grade de Master' for this Postgraduate program ("DESMI – Diplôme d'Études Spécialisées en Management International"), with the specialization "Management for Sustainability".
The degree is delivered by the French Ministry of Higher Education and Research, and registered with the French RNCP (the National Registry of Professional Certification) under the number RNCP37390.
Career Opportunities
This program is a good fit if you are interested in working with, for example:
Mainstream industries (e.g. banks, energy companies, consumer goods, strategy consulting) in a variety of roles:
> Management to advise and guide the strategic decision-making in a world where the need for sustainability continually imposes new and evolving challenges and opportunities to companies.
> Marketing and Advertising to promote products and services with more sustainable attributes.
> Human Resources to advance diversity, equality and inclusion of the workforce.
> Finance and Accounting to capture carbon tax and trading impacts and pricing of water risk.
> Product Development to identify new, more sustainable materials, alternative packaging or re-design to capture under-served markets or alter existing markets.
> Operations to improve sustainability characteristics throughout supply chains and production cycle.
Specialized firms focused on sustainability data (auditing firms, asset management, investment strategy, sustainability consulting) along the following lines:
> Certification, verification and compliance around ESG (Environmental, Social, and Governance) data continues to be an important part of company practice as stakeholders seek wider and deeper validation of companies' supply chains and their product origins.
> Sustainability, Green, or Impact investing has expanded significantly over the past five years to include strategies based on sustainability (e.g., ESG) criteria.
> Business model innovation which involves rethinking and redesigning business models to tackle sustainability challenges.
Civil society, NGOs, activist groups in different positions:
> As professionals that can combine a solid business background with passion for environmental stewardship and social justice.
> As project managers who are able to connect partners from different backgrounds in cross-sectoral collaborations.
Class Profile
The ideal candidate is highly motivated to augment their current skills with a deeper understanding of sustainability issues. This will be further underpinned by the student's desire to grasp a basic fluency in the science and technology that is at the core of the sustainability agenda. It is important to note that the program does NOT require a strong science or technology background. Rather, the program is designed so that students will be able to make the important connections, for example, between the mitigation of climate change and investment in low-carbon technologies. Or, link water risk and natural resource stress to supply chain continuity and grasp stakeholder activism as a strategic imperative. The class is composed of a diverse set of people from different corners of the world.
Our program attracts a wide range of people with diverse perspectives, reflecting cultures, opinions and talents from different regions of the world. This year, we welcome another diverse group of students: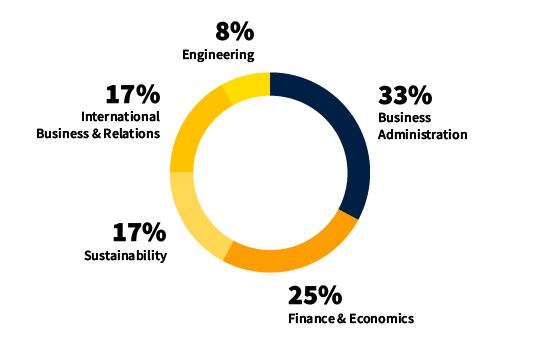 STUDY IN AN INTERNATIONAL ENVIRONMENT
Where our students come from?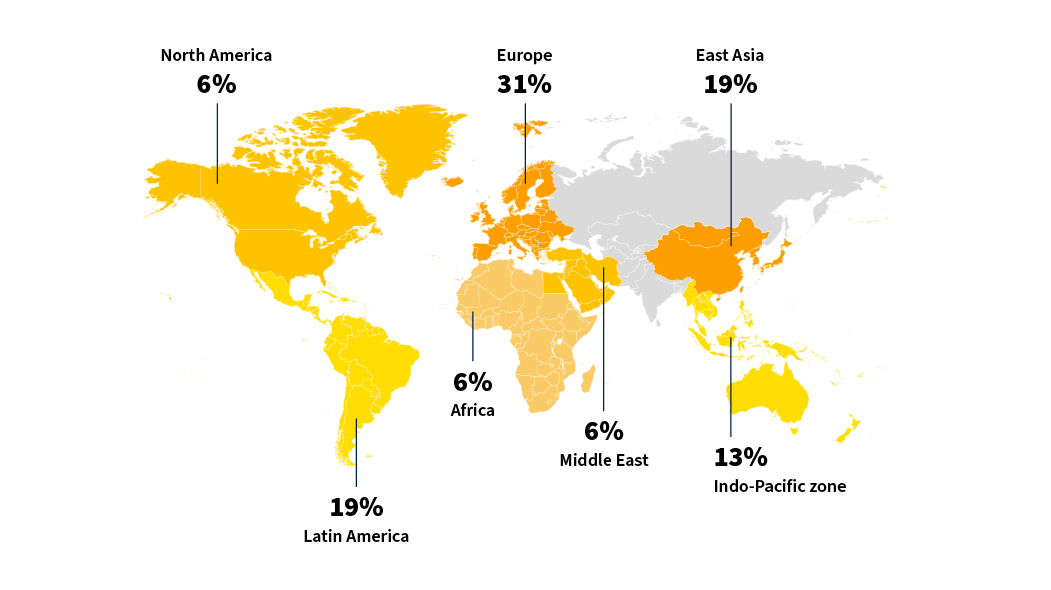 Meet with us
All year round, IÉSEG is present at many events in France and abroad: fairs, open days, live events, etc. Discover our next events and don't hesitate to come and meet us! We would be happy to meet with you on this occasion.
Meet with us