Master in Business Analysis & Consulting Career opportunities
Career Opportunities
The specific skills developed during the Master in Business Analysis & Consulting offers numerous opportunities for employment in all fields associated with consulting and management functions. Graduates can expect to work as a business analyst or a consultant for both internal and external clients, in the private and public sector.
Large consulting companies or SMEs within a specific domain will provide professional options for consultants in areas such as strategy, human resource management, operations management, and information systems.
Functions occupied by former students:
AI Solutions Engineer
Brand Manager
Business Development Manager
Business Process Analyst
Consultant
Project Manager
Strategy Consultant
Technology Strategy Consultant
Examples of companies that have recruited Alumni:
DELOITTE
ALTRAN
PWC
BOSCH
CAPGEMINI INVENT
KONICA MINOLTA
HICT
FACEBOOK
MAGELLAN CONSULTING
SEPHORA
Average annual salary :
Post-Master: €77,204
(bonus included)
Location of our Alumni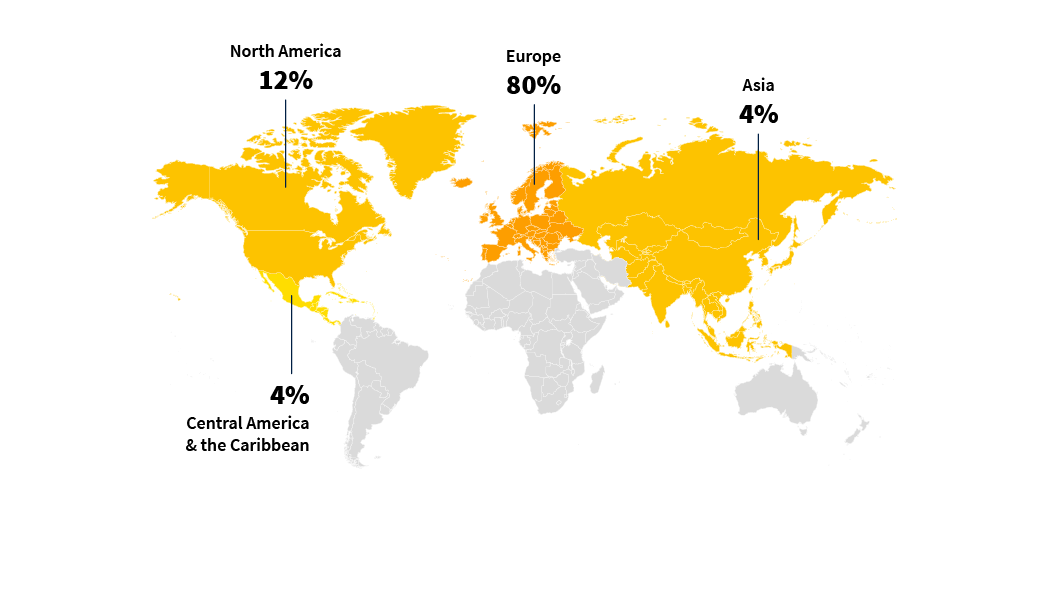 *2021 Survey led by the Conférence des Grandes Écoles with graduates from the 2018, 2019 and 2020 classes of the program which was cross-referenced with Linkedin and the IÉSEG Network database.