Testimonial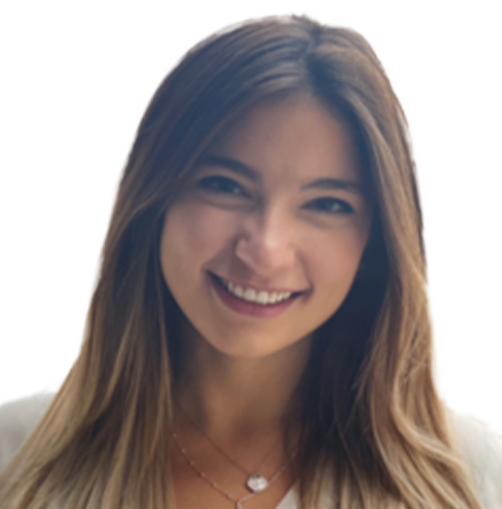 Noa WEIL
Master in Strategy and Digital Transformation / Promo 2022
Junior Product Manager at Advanced Accelerator Application (AAA), a NOVARTIS COMPANY
France
Before coming to IÉSEG, I joined the Faculty of Pharmacy in Strasbourg where I specialized in the industrial field. Being passionate about science, health innovations and new technologies, I completed a first year of Master in Pharmaceutical Biotechnologies (BP) in 2020. Then, I chose to join IÉSEG because of its international opening, as well as the very complete program of the Master in Strategy and Digital Transformation.
Wishing to pursue my professional career in the pharmaceutical industry, I wanted to complement my background in pharmaceutical sciences and biotechnologies with skills in business management, team management, international marketing and digital in order to obtain a double degree, in pharmacy and business. Thus, I headed for the Master in Strategy and Digital Transformation at IÉSEG, which I completed in 2021, during my 6th year of pharmacy studies. This program allowed me to have a very complete training on the industry, in order to acquire the essential bases to complete my scientific profile and to develop a new and more strategic and operational look as well as a valuable experience in an international environment.
During my year at IÉSEG, I particularly appreciated the international environment in which we studied. Thanks to this master's degree, I was able to meet very interesting people, both students and professors.
I particularly appreciated the courses in "International Marketing" and "International Business Strategy and CSR". The "International Marketing" course was a real favorite for me, as I discovered and developed a real passion for this universe. The professor knew how to transmit his passion thanks to his enthusiasm and his dynamic for his subject, as well as his availability and his support during the year. This training allowed me to orientate and confirm my professional project towards the Marketing sector. "The International Business Strategy and CSR" course allowed me to discover the basics of business, to develop a new strategic view on the industry and to acquire general knowledge on current companies and their business models. In general, the professors were able to apply an excellent teaching methodology allowing the active participation of students throughout the year. This allowed me to significantly develop my oral fluency, which I use daily today!
Currently, I am a Doctor of Pharmacy and Junior Product Manager at Advanced Accelerator Application (AAA), a Novartis company. I am excited to continue my career in the marketing sector, and more specifically in the field of innovation and new technologies in order to promote new drugs and thus participate in the care of patients around the world.
If you are a student with a scientific background and want to acquire new business skills, combined with experience in an international environment, go for it! Don't be afraid of the unknown, you will be accompanied by students and professors who are experts in their fields and will support you throughout the year. This type of course will allow you to meet new people, to acquire a solid business foundation and to see new opportunities appear!
In the end, my experience at IÉSEG was a real life experience that allowed me to confirm my choices for the future.
Published on: February 21, 2023