Testimonial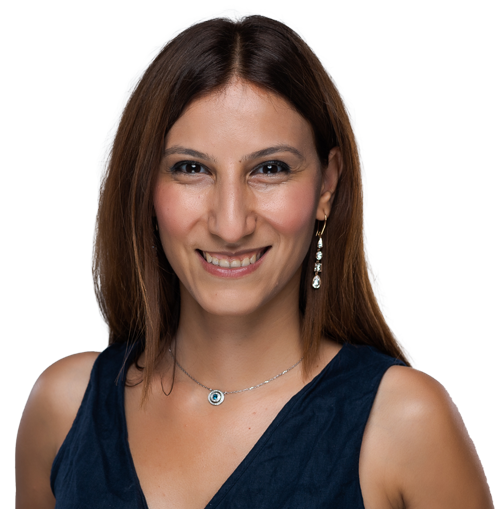 Lilit MELIKYAN
International MBA / Promo 2018
Senior Customer Success Manager, EVINA
Armenia
I studied Management Information Systems and worked in the Armenian branch of the Orange Group, a French company, for 7 years before joining IÉSEG. I had the chance to work in a large group and in different roles in Sales and IT and was able to develop different skills.
I wanted to join a Business School in France and I wanted an accredited international school that would give me a chance to obtain a degree recognized worldwide, as well as the opportunity to meet classmates from different parts of the world, thus increasing my network globally. IÉSEG was one of the top Schools that caught my attention, as it has highly ranked English-taught programs, is located in La Défense and because the intensity of studies made it possible to complete a degree with relevant credits in 1,5 year.
The International MBA is not only about management studies, learning business conduct from all aspects, it is also a real-life experience of co-working with international people at the school. I really enjoyed the curriculum, extremely interesting, especially the courses on Strategic Management or International Marketing, the professors that were themselves coming from different countries, promised a variety of advantages. While applying to jobs in big companies, you can always be thrilled to mention IÉSEG as a reference on your resume, especially in France and in the EU.
The most exciting part of my studies at IÉSEG were my classmates and the variety of courses. Being among professionals, around 45 people in the same room discussing how to make business intelligently. The work groups and how we managed to really make presentations and read the articles every day was making our life difficult but also memorable. I loved living in France, in Paris, which is the center of all cultural and business crossroads, different mindsets, cultures – Art, Architecture, Gastronomy, Language, Diversity, those are the things that impressed me the most.
My favourite course was Strategic Management, our professor was the strictest one can imagine. Except reading the books and preparing for classes we needed to do real case strategic reports on a brand. My paper was on Lego, a Danish toy company. I am really proud of the work we have done together on this and I find this knowledge and experience valuable. One of my favorite memories is the business trip with the whole class to Amsterdam and Belgium where we visited the headquarters of Phillips-Van Heusen.
After my studies I joined a Multi-national company as an Orange Group Partnerships Business Developer, working with sales and contracting of large contracts. Another opportunity came up to me during the pandemic and now I am working as Senior Integration project Manager in a cybersecurity sector, helping my clients from all over the world use our anti-fraud solution to protect their payments on direct billing carriers.
All I can say to potential candidates to this program is – be sure that you are in good hands by joining IÉSEG, study hard and prepare from day one to find your internships, train on learning French and French laws to have a smooth transition from student life to professional life.
I can surely confirm that my studies at IÉSEG have helped me to work with companies in Latin America, in the Middle East, in Asia, in Europe and in Africa. I can feel comfortable in any situation when it comes to diversity. The International MBA program also helped me to understand the financial aspect of tracking efficiency of the business and management of international resources. It is an experience of a lifetime that is worth the investment in terms of time and money.
Published on: June 22, 2022