Apart from the « specialist know-how » of a professional, what makes the difference for businesses today?
Our experts challenge knowledge and shake up practice to provide input to the debate and make people and businesses grow using a variety of teaching tools to:
Help understand and assimilate concepts
Encourage trainees to take perspective and open up to new ideas
Gain more knowledge and competences
Enhance motivation
Our educational methods
Role-playing
Business game
Case study
Feedback
Collaboration platform
Blended Learning
The CETI
This is a centre dedicated to teaching innovation and to incorporating new technologies into training sessions.
Its task is to assess the impact of these innovations on learning quality.
Our experts
Professors, consultants or senior executives selected in consideration of their expertise, experience and capacity to supervise a group of participants and stimulate engagement.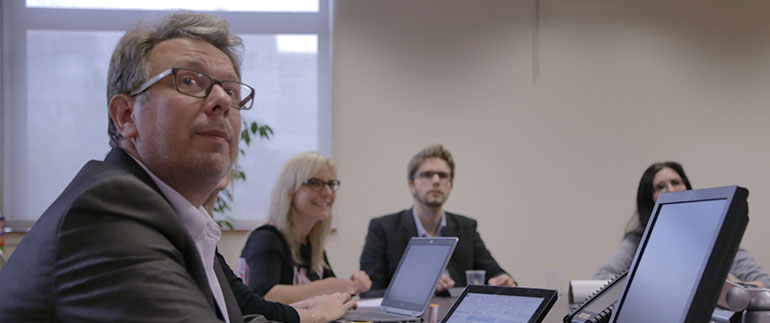 Our public:
Senior executives
High-potential up-and-comers
Teams in development phase