Grande École program – Figures and Statistics
Figures and Statistics

IÉSEG School of Management took part in a survey led by the Conférence des Grandes Écoles relating to the recruitment of young graduates from the French Grandes Écoles.
Key figures of the group year 2018:

93.2%
of our graduates (in work) surveyed in work found their first job either before leaving the School or within four months of leaving

20%
of Alumni work abroad

80,9%
of Alumni working in France
are employed as executives

39,966€
Average annual salary (including bonuses)
Job Opportunities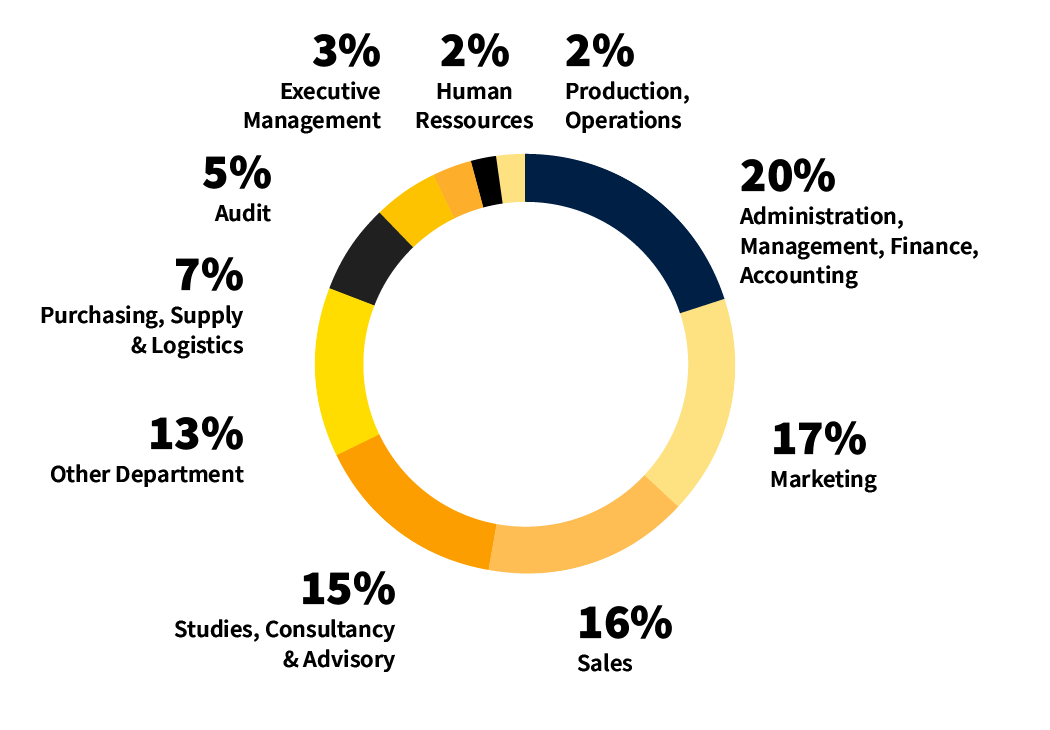 Examples of Positions
Sales
Business Developer, Sales Engineer, Account Manager, Business Analyst, etc.
Administration, Management, Finance, Accounting
Financial Controller, Financial Analyst, Treasury and Financing Manager, Investment Analyst, etc.
Marketing
Product Manager, Traffic Manager, Project Leader, Marketing and Communication Manager, etc.
Consultancy and Advisory
Consultant, Portfolio Manager, Investment Banking Consultant, Risk and Public Procurement, etc.