SERVSIG 2018
Opportunities for Services in a Challenging World
14-16 June, 2018
IÉSEG School of Management
Paris-La Défense Campus, France
---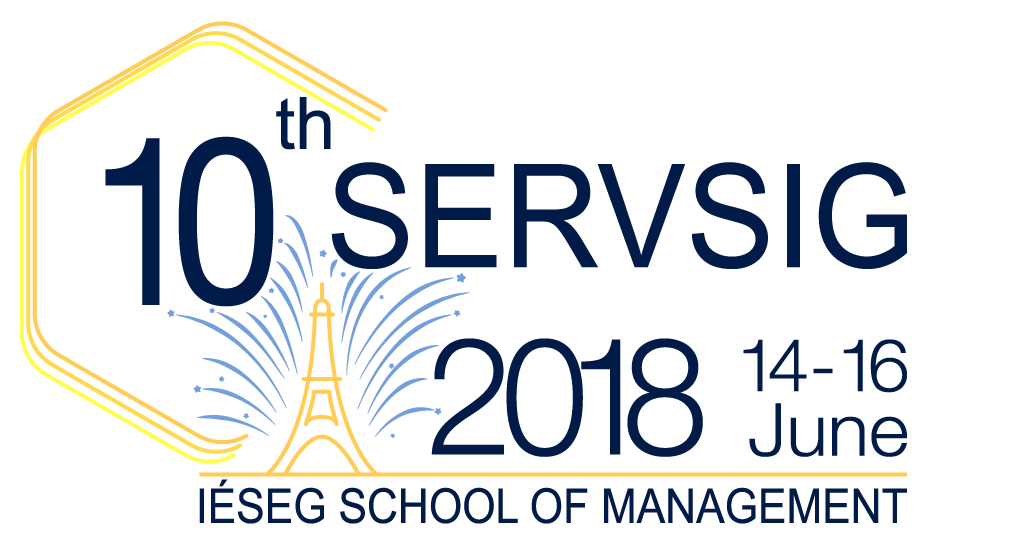 Companies face many new challenges regarding services marketing and management. Technology is changing the service landscape in an unprecedented way. In addition, customers and service providers are more connected than ever before through different platforms and channels (e.g., offline, digital, social, mobile). Companies therefore need to rethink their service strategy. The focus is on a seamless integration of various service sub-domains (marketing, human resources, operations, IT, engineering, science, and arts) in order to foster service innovations and optimal service experiences in various industries. The challenge is to intertwine academic rigor and practical relevance, bearing the societal impact of service research in mind.
The 10th SERVSIG conference will take place at IÉSEG School of Management's Paris campus, situated within the Grande Arche of La Défense, in sight of the Arc de Triomphe. The co-chairs of SERVSIG 2018 conference invite scholars having interest in the service research discipline to share their latest research on new challenges for the service industry.
SERVSIG 2018 will provide the opportunity to researchers and managers to disseminate knowledge on emerging trends in services. It is an ideal opportunity to meet with peers and exchange ideas to enrich your work with valuable feedback in a unique setting and atmosphere.
This will be a festive conference edition in which both the 25th anniversary of SERVSIG and the 10th SERVSIG conference will be celebrated.
Don't miss this event and save the dates!