Back
Welcome to Changemaker Stories, the IÉSEG School of Management and IÉSEG Network podcast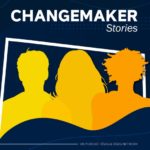 When was the last time you felt like you were making a difference? How can we, as individuals, make a real impact on the world around us?
'Changemaker Stories' is a series of encounters with experts, professionals, entrepreneurs, researchers and more, who are each leading their own small or large revolutions in order to improve the world of today and tomorrow.
Through various topics such as social entrepreneurship, finance, technological innovations or ecological transition, get inspired and become a changemaker to build a better world.
'Changemaker Stories' is produced by Echoes Studio.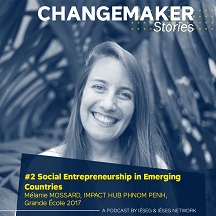 Discover the first episode of 'Changemaker Stories' in English about 'Social Entrepreneurship in Emerging Countries' with Mélanie MOSSARD, Director of Entrepreneurship & Innovation at Impact Hub Phnom Penh and IÉSEG Alumna.