Back
Fifth edition of the ICOR Prize: First prize awarded to thesis on circular economy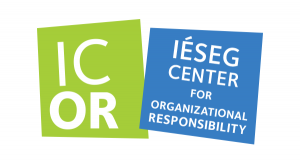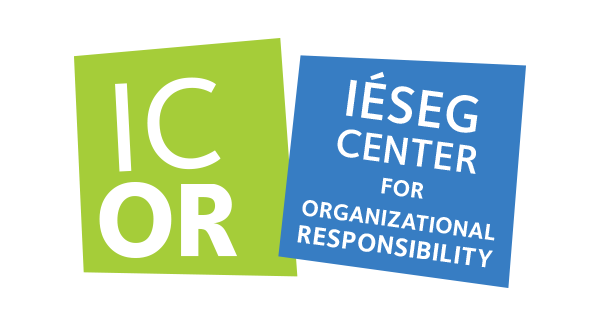 Each year, IÉSEG and its Center of excellence for Organizational Responsibility (ICOR) organize a competition to recognize the best Master's thesis by an IÉSEG student in the fields of organizational ethics, social responsibility and sustainability.
For the fifth edition of this prize, a panel of academic experts recently evaluated 17 theses in order to select the best three (in terms of academic criteria). A committee of professionals then elected the winner among the finalists.
On Tuesday, March 3rd, the ICOR prize was awarded to Romain Batany (who is now an alumnus) for his thesis "What are the barriers and constraints of firms within the food industry to the adoption of the concepts outlined in the circular economy?" (thesis director: Peter J. Batt).
Issues addressed by Romain included: the drivers – both internal and external – that encourage firms to make sustainable decisions; the identification of the benefits gained from the adoption of these practices; the identification of the barriers encountered, internally and externally; and the potential differences between benefits and obstacles depending on the company's position in the supply chain.
The winner of the ICOR prize won €2,000: €1,000 for Romain and €1,000 for a non-profit organization or social enterprise of his choice. He has decided to give the money to the Labo de l'économie sociale et solidaire (ESS). This association, created in 2010, is a think tank that promotes and recognizes the social and solidarity economy through its work, publications and events for the public.
The two other finalists were: Cléa Nicaud for her thesis "Green supply chain management: Implementation and performance in the healthcare industry" (thesis director: Peter Jacobsen); and François Janot – "Recommendations for a strategy to reach the European Union waste recycling targets" (thesis director: David Newlands).
The ICOR award presentation took place during a conference/debate in French on the topic of "towards a circular economy: challenges, opportunities and transition", organized in the context of the CSR Day.
This event included interventions from Justine Laurent, Managing Director of Circulab, Christian Traisnel, Director of Team2 and Marc Violo, Marketing Director of Loop Europe. Following these interventions, there were several debates/questions on these topics.