Back
IÉSEG reinforces its support of students in their professional projects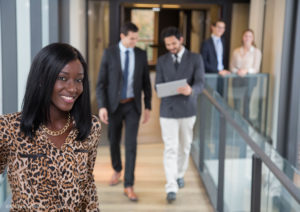 During this particular time, IÉSEG's Corporate Relations Department has adapted its student services and its offer to companies.
Aware of the difficulties and worries that everyone has experienced due to the health crisis, the department has implemented a number of actions in order to support students' professional projects, as well as their internships or jobs that had been planned for the end of the academic year.
In concrete terms, all of the Career Program courses (support for students' professional projects) were given online. The volume of individual appointments and coaching offered online has increased in order to meet the needs of students as much as possible (+30%).
In addition, a live chat was made available to them on a daily basis during the first month of confinement, then on a weekly basis. The Career and Internship teams offered these exchanges in order to answer students' questions, reassure them and provide them with solutions.
The School's network of companies was strongly called upon to identify internship and job offers, targeted by the type of students in relation to the educational objectives to be achieved. Over 900 offers were published during this period, from 400 different companies. Related to the constraints generated by this crisis, adjustments to the terms and conditions of internships (place and duration) have been made.
Corporate Relations Management is delighted to reveal the calendar for the next fairs, where students and companies can meet and discuss:
• November 5 and 6, 2020: Career Day, online
• November 20, 2020: Audit fair – Paris campus
• January 14, 2021: Career Perspective Day (a day of networking by type of profession for Grande École Program students) – Lille and Paris campuses
• January 28, 2021: Orientation Day (day where 3rd-year students of the Grande École Program are introduced to the different program tracks) – Lille and Paris campuses
• February 11, 2021: fair for the 3rd-year Grande École Program students – online
• March 12, 2021: Consulting fair – Paris campus
• March 25, 2021: fair for 2nd-year Grande École Program students – Lille and Paris campuses
The Corporate Relations team would be happy to answer any questions you may have: dre@ieseg.fr