Back
Michelin: sponsor of the next IÉSEG Graduation & Pre-Graduation ceremony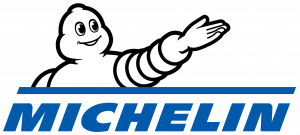 IÉSEG is pleased to announce that Michelin will be the sponsor of the next graduation ceremony for the Grand Ecole program and the pre-graduation ceremony (for the Bachelor in International Business and postgraduate programs).
In the framework of this partnership, Michelin will participate actively in different events for students and alumni (recruitment sessions, presentations, career forums, etc.).
Jean-Michel GUILLON, Chief Innovation Officer at MICHELIN, will be the patron/sponsor of the Graduation ceremony, which will complete this year of collaboration on May 25, 2019 in Lille.
Michelin's ambition is to improve the mobility of its customers on a sustainable basis. A leader in the tyre industry, Michelin designs, manufactures and distributes tyres best suited to their needs. It also provides services and solutions to improve mobility efficiency. With headquarters in Clermont-Ferrand, Michelin is present in 170 countries, employs 114,100 people and operates 70 production sites in 17 countries that together produced 187 million tyres in 2017.
MICHELIN has been elected as the preferred company for interns and "alternants*". It has been awarded the HappyIndex® / Trainees 2019 France label and is ranked No. 1 in the "Companies with more than 500 interns and alternants" category. 94.8% of interns and 'alternants' recommend Michelin as an employer. In particular, they appreciate how interesting their missions are, the quality of their management, people development and are proud of working in the Group.
*refers to those apprentices/trainees following work-study/apprenticeship programs.