Back
Student Story of the Month in brief: our students share their activities and accomplishments!
In this latest Student Story of the Month, we highlight a selection of activities involving students from the School over the last weeks:

MBA student reaches entrepreneurship competition final
Congratulations to Marcela Vinhatico de Miranda, from the IÉSEG International MBA (2019-2020 Class) and co-founder of the Startup Reflora, an online trading platform for carbon credits. Her entrepreneurial project was recently selected as one of the finalists in the Concurso Montepio Acredita Portugal start up competition in Portugal, which has enabled her to receive over the last weeks support in their accelerator program. The final took place (online) at the beginning of October.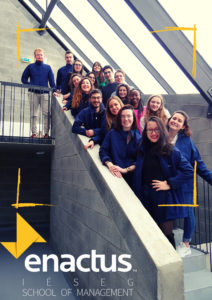 Marcela noted; "The mission (of Reflora) is to create economic value with the long-term maintenance and preservation of Forests. IÉSEG's IMBA enabled me to expand my knowledge and complement my skills by giving me the opportunity to discover new ideas and new possibilities that were not so clear to me before. More specifically, IÉSEG encouraged me to deep dive into sustainability and CSR opportunities, and as a consequence, I felt ready to turn my passion into a business."
Enactus IÉSEG Lille wins HR Challenge
Congratulations also to Enactus IÉSEG Lille student association that won the HR Challenge organized at the end of Spring by Enactus Franc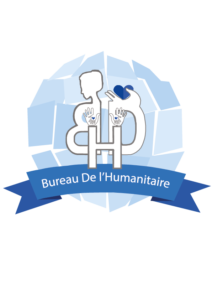 e together with the Adecco Group Foundation. The team of IÉSEG students won €3000 and the opportunity to discover life in the HR Division of the Adecco Group for a week.
BDH in Paris: Volunteer for a day!
The School's Bureau de l'Humanitaire in Paris (a humanitarian student association at IÉSEG) is running an initiative called "Volunteer For A Day". Each week, they propose voluntary missions/actions, following the current health/sanitary guidelines, for a small number of students (these can be missions for example relating to distributing food or donating blood).
You can also keep up to date with the latest news by following the School's social media profiles.