Back
TEAMS 2023: an inter-campus competition bringing together 1,300 students!
On Saturday October 14, 2023, the IÉSEG TEAMS association organized an inter-campus multisport tournament. 30 students from both campuses (Lille and Paris) joined forces to organize this major event. As an inter-campus sports association, TEAMS aims to bring together as many students as possible around sport and competition. This year, the tournament brought together 1,300 students in a friendly, recreational atmosphere in Lille!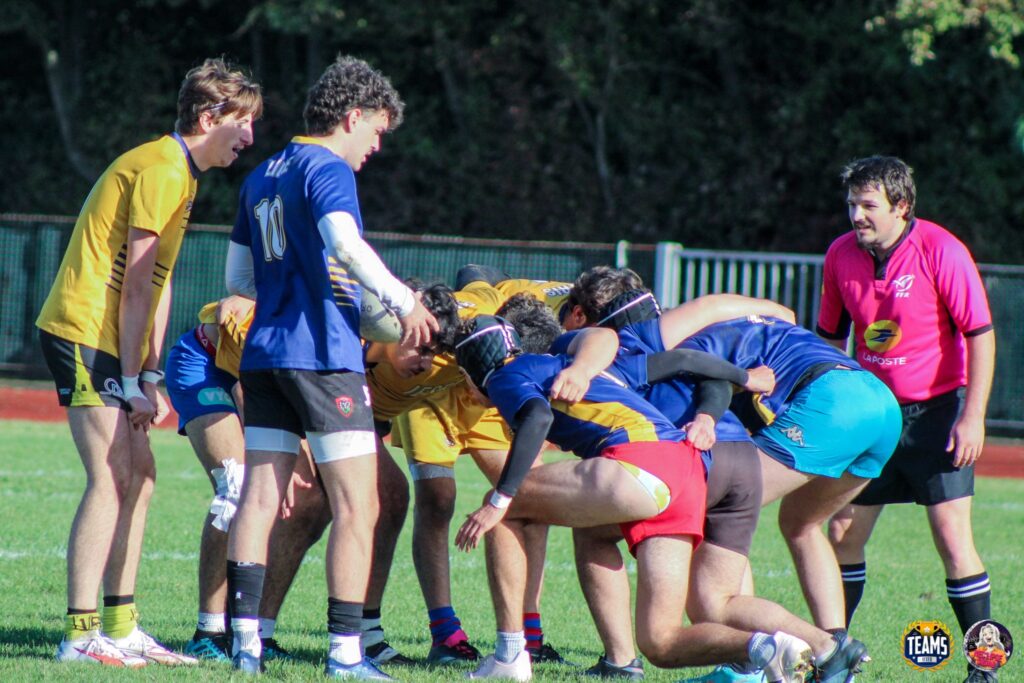 Five higher education institution campuses took part in this 2nd edition: JUNIA, ESSCA Paris, EM Normandie Paris, IÉSEG Lille and IÉSEG PARIS. It was an opportunity for students from Lille and Paris to meet and share a pleasant moment with students from other schools too.
A total of seven sports were represented: basketball, soccer, rugby, volleyball, handball, cheerleading and dance. By winning the soccer (women's), handball (men's and women's), rugby (men's and women's, tied with IÉSEG Paris) and volleyball (men's and women's) competitions, the IÉSEG Lille teams won the tournament hands down, while the fans also played a major role in the event, competing for the Supporters' Trophy (won by IÉSEG Paris).
Following on from this emotionally intense day, TEAMS also organized an evening dedicated to awarding the trophies, open to all participating schools.
TEAMS: the ambition to become a major tournament
Even though TEAMS is still a young student association, it aspires to give its best every year to organize an event bound to become a must-attend among French higher education schools.
Mathis DUBOIS, President of the association, explains: "Every year, we gain in experience. This enables us to constantly improve and better anticipate any problems we may encounter in the future. We're already well advanced on preparations for the 3rd edition, which will take place in 2024 in Paris. In this Olympic year, our ambition is to welcome even more teams, attract even more supporters and increase our name recognition."