A Campus in the Heart of the City
Switchboard working hours: +33 (0)3.20.54.58.92
From Monday to Thursday, 7.45 am –  7.00 pm
Friday, 7.45 am –  6.30 pm
Saturday, 7.45 am –  1.00 pm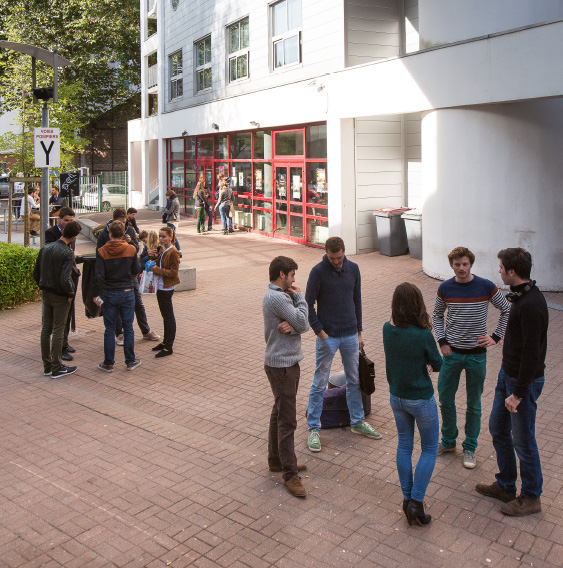 IÉSEG is part of the extensive campus of Université Catholique de Lille which has 27,000 students, 6 faculties, 25 schools and 40 research teams. IÉSEG has approximately 4,800 on both campuses combined, but provides each student with individual attention.
As members of the Université Catholique consortium, IÉSEG students, faculty and staff can take advantage of the university's facilities: 13 libraries, a large (17.3 acres) sports centre, restaurants, residence halls, academic partnerships, a medical centre, etc. IÉSEG's downtown location also offers numerous possibilities for students wishing to enjoy cultural or leisure activities, as well as those seeking flats.
Modern, Functional Facilities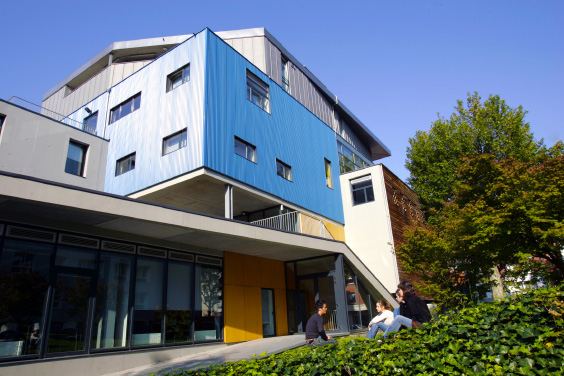 IÉSEG's facilities (classrooms, multimedia centres, cafeterias and offices) are accessible to students 24 hours a day, 7 days a week. All students have an ID card with a magnetic strip that allows for individual access.
More than 200 computer workstations connected to the Internet are available to students and faculty.
The Vauban University Library (Bibliothèque Universitaire Vauban) has over 55,000 books and more than 600 journal subscriptions, making it a modern research centre with state-of-the-art electronic resources.
For both students and professors, IÉSEG is a place for learning, living and sharing.
Lille, a City in the Heart of Europe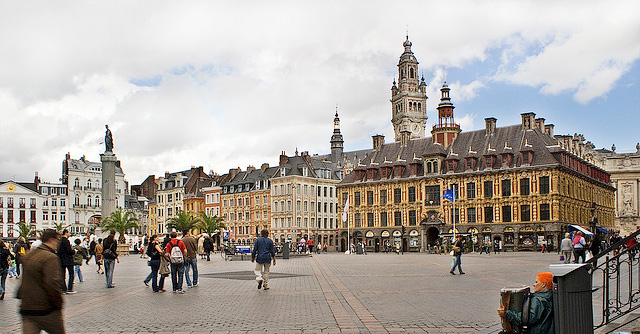 IÉSEG School of Management is located in the heart of Lille in the Nord-Pas-de-Calais region, well known for its welcoming atmosphere and dynamic youth population. An hour from Paris, an hour and thirty minutes from London, three hours from Lyon and only thirty five minutes from Brussels by the TGV, Lille puts Europe in the palm of your hand!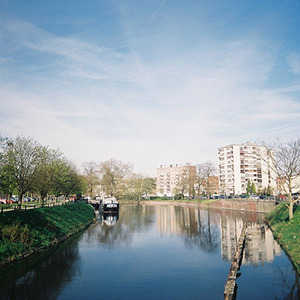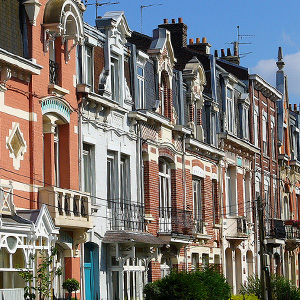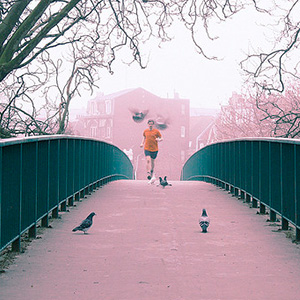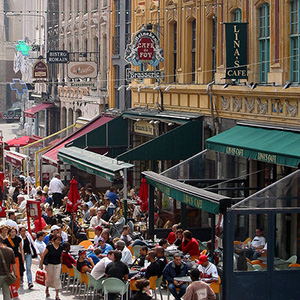 A Young Metropolis
With 28% of its population under the age of 20, Lille has the youngest population of any French city.
It is the largest metropolitan region in terms of students, with more than 150,000 students in the area.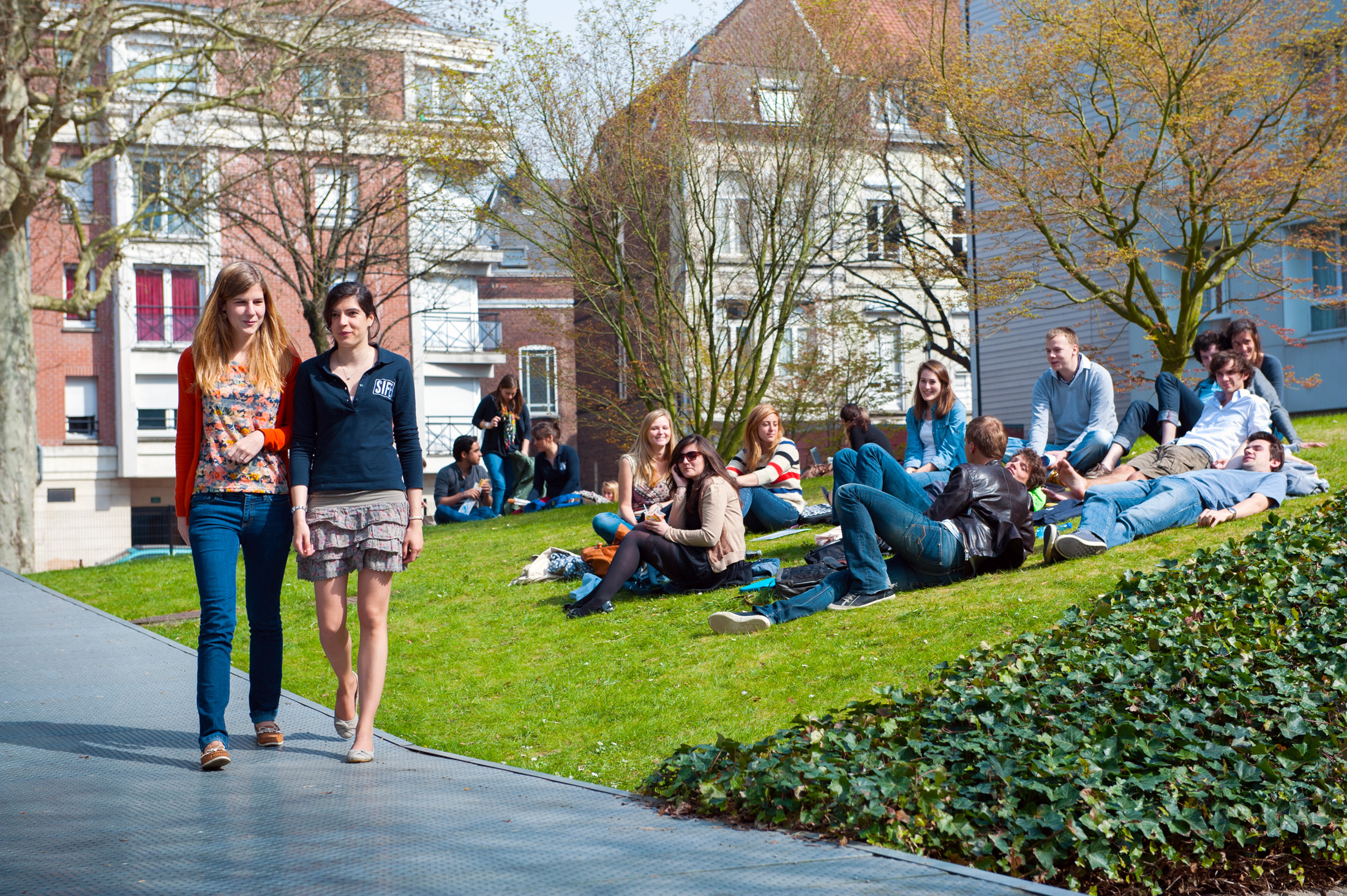 The city has a longstanding tradition in business and trade. Greater Lille occupies a strategic place in:
Mass distribution: Auchan (supermarkets), Décathlon (sportswear and accessories), Castorama and Leroy-Merlin (DIY stores)
Mail-order companies: Trois Suisses International, Redcats
Consumer credit companies; Cofidis, Finaref
The automobile industry: Peugeot-PSA, Renault and Toyota
The food industry: Bonduelle, Lesaffre, Leroux and Roquette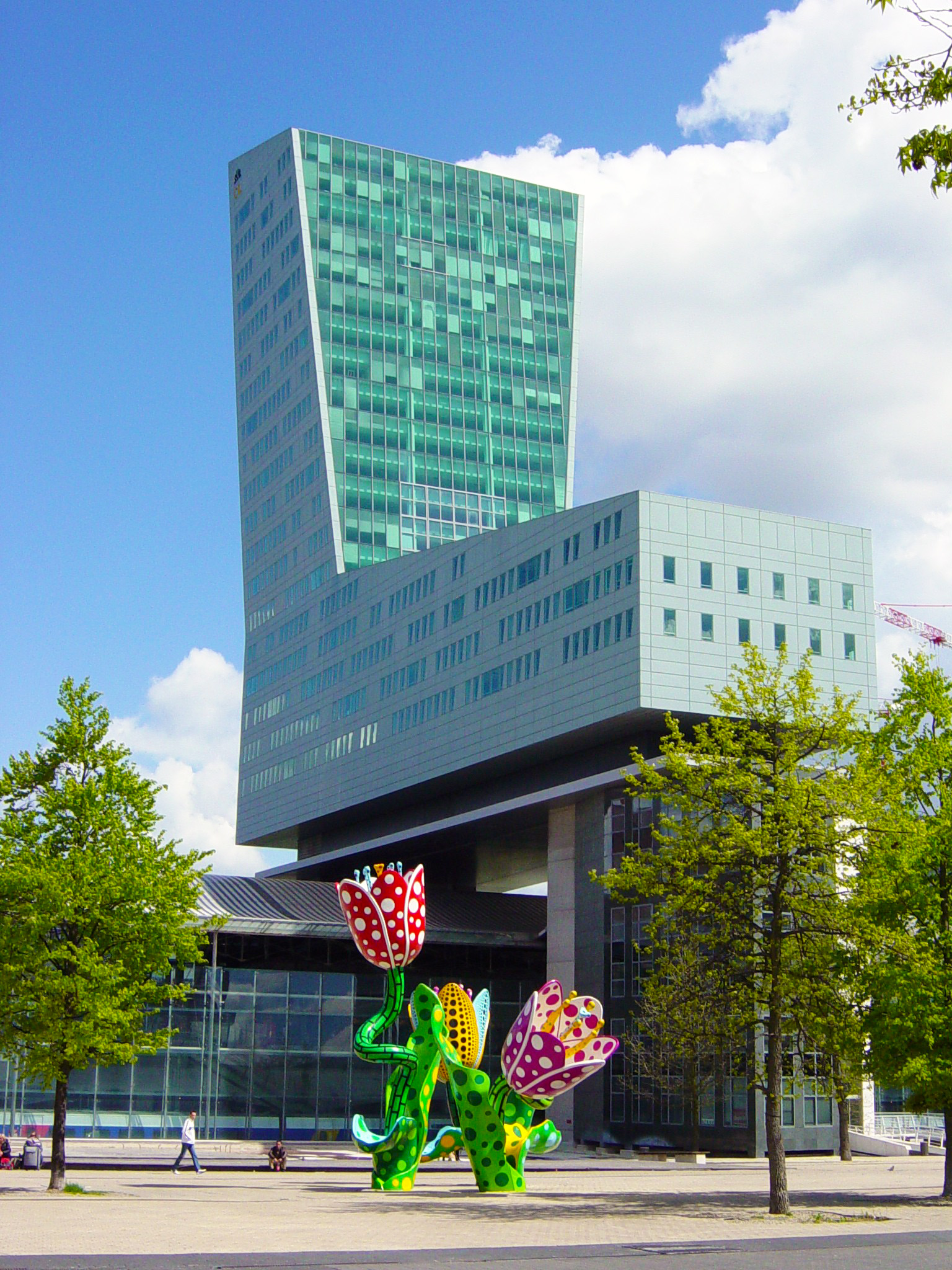 Thanks to its dynamism and cultural diversity, Lille was chosen to be the European Capital of Culture in 2004.
Today, Lille is one of the most visited cities in France for short trips. Since Lille's 2004 success as the European Capital of Culture, every two years a new cultural event is organised on modernity and embracing different world cultures: the Lille 3,000.
More information is available on the following websites: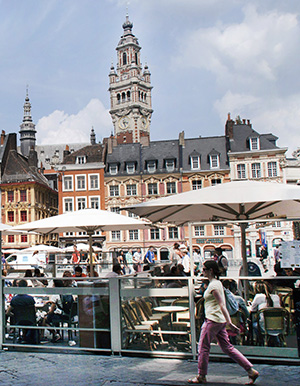 Concordia residence
Built in 2004, the Concordia residence is located at 10 minutes' walking distance from the school.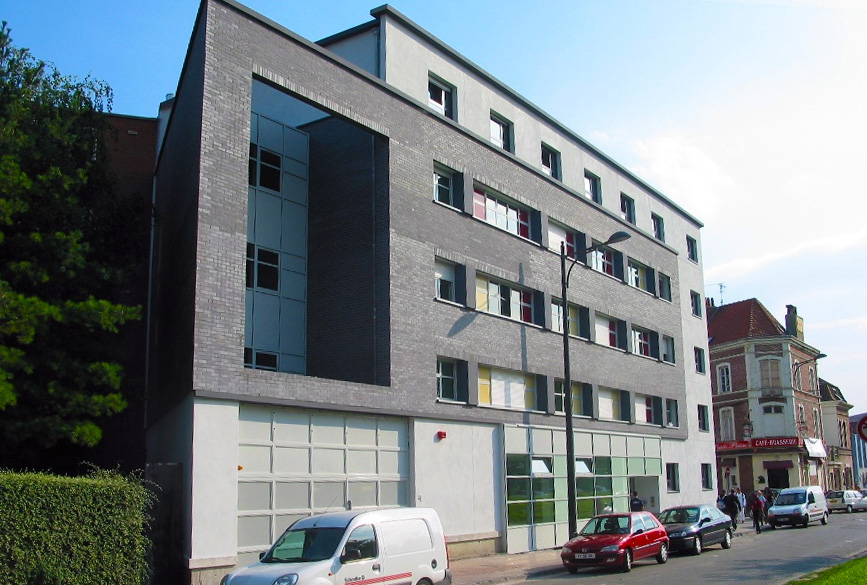 125 rooms, from 18m2 to 29m2
Basement with washing-machines and dryers
Breakfast available on weekdays (price not included)
Résidence Universitaire Concordia
3, Boulevard de la Moselle
Lille