Testimonial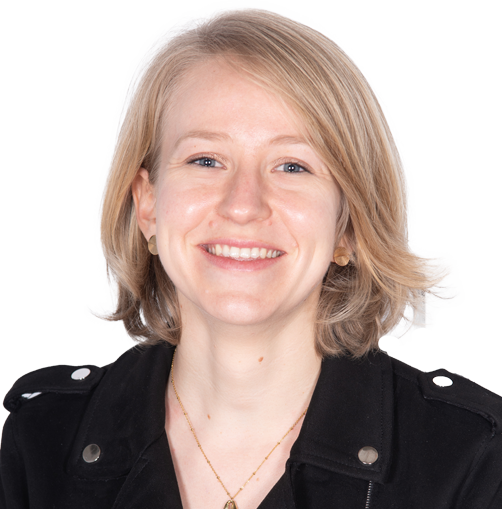 Camille LAVOINE
Master in Marketing & e-commerce / Promo 2014
Marketing Project Manager, LA REDOUTE
France
Before joining IÉSEG, I completed a Bachelor's degree in Economics and Finance at the Catholic University of Lille. In high school, I was not yet sure of my choice of orientation, so I chose a generalist field which gave me many possibilities of specialization later on. Ending my studies in a renowned business School was a great opportunity for me.
IÉSEG quickly became an obvious choice for the rest of my academic career. Indeed, I wanted to join a major business School, recognized by the State and by the professional world, which could train me in marketing and in the new digital trends that are emerging. I was also looking for a more professional and real-world education than a traditional Master's degree.
The Master in Digital Marketing and e-commerce at IÉSEG brought together all the knowledge I wanted to deepen and opened the doors to the professions that interested me the most. The fact that this program is offered on a work-study basis was a determining factor in order to enter the working world in a progressive and well-supported manner. And thanks to the fact that the cost of the program is covered by the company, I was able to access the course in a completely stress-free manner.
The Master's courses are well linked to the skills expected by professionals and help us to improve our understanding of the issues at stake in companies. I really appreciated the interventions and the teachings given by professionals, coming from well-known companies, which allow us to better understand the problems we are confronted with during our career.
Over the course of the program, the courses on Strategic Marketing, Experiential Marketing, Customer Service and E-CRM sharpened my curiosity. Today, I hold a position at the heart of my company's marketing strategy, which requires a strong customer awareness. Moreover, the responsible marketing course had already marked me in 2012-2014, we see today that this aspect has become essential in the life of companies.
I will keep a memorable memory of the pace imposed by the apprenticeship program, a balanced pace between individual work, collective work, background work for the consulting project and missions in companies. But it turned out to be a very good exercise for the rest of my professional career and, above all, it pushed me to challenge myself and to give the best of myself.
I am currently a marketing project manager at La Redoute, a major French e-commerce company. I joined La Redoute as part of my apprenticeship in 2012 as a marketing assistant, which I then joined on a permanent contract very quickly.
Since then, I have benefited from several internal transfers that have allowed me to grow more and more in my missions. In a few years, I still see myself evolving in the field of marketing and digital. New technologies and new consumer expectations require us to constantly reinvent ourselves. So, there are still many challenges to be met, it's exciting!
If I could give one piece of advice to a future participant, it would be: have confidence in yourself! If you are ready to give yourself the means to succeed and if the marketing and digital professions stimulate your curiosity, do not hesitate to apply!
IÉSEG is a great springboard to start your professional career. The digital sector is recruiting for new jobs with a strong demand from companies.
The program and the School have allowed me to open up to others, to be more interested in the world around me and to gain more confidence in myself. These two years have revealed my personality, my ambitions and have allowed me to lay a solid foundation for my professional career.
Published on: June 6, 2022