Testimonial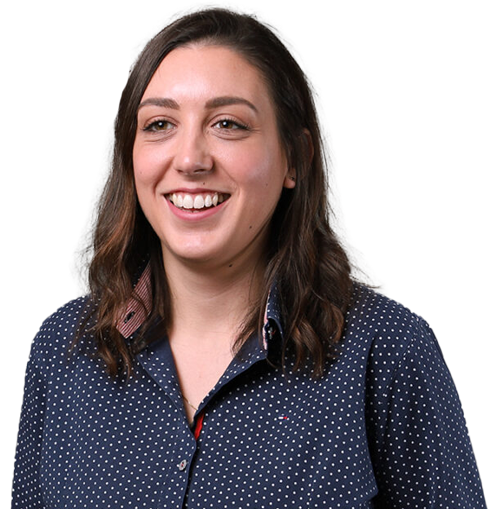 Justine BURGAUD
Grande École Program - Apprenticeship tracks « Digital Marketing & e-commerce » / Promo 2016
Engagement, Insights & Customer Care Innovation Manager, L'ORÉAL FRANCE
France
I entered IÉSEG via the ACCES entrance exam, in September 2010, directly after my ES (Social and Economics) baccalaureate, with an English major. I chose this School for its excellent ranking: in 2010, it was already the number 1 post-bac business School and in the top 10 Grandes Écoles in France.
In 2014, I joined the 2nd class of the Master in apprenticeship "Digital Marketing & E-commerce".  I chose this program for 2 reasons:
The mastery of these "new subjects" which, at the time, were not yet very well mastered by companies. I wanted to seize this opportunity to have, at the end of my studies, skills and expertise sought by recruiters for marketing profiles.
The many benefits of an apprenticeship program allow for an additional 2 years of professional experience. After my year in the United States, I couldn't see myself returning to a classic academic rhythm. This mix of theory and practice was therefore ideal.
I followed this 2-year program on the Lille campus, while doing a work-study program at La Redoute as a Community Manager / Social Media Project Manager.
I really appreciated the quality of the program and the expertise of the professors. I think that IÉSEG is a School that prepares us perfectly for the requirements and expectations of large French and international companies: rigor, the need for results, the ability to step back and see further, creativity and innovation.
The diversity of the courses and speakers is also a great asset.  During the weeks of classes, we had professors and doctors who taught us theoretical principles and analysis methodology. We could discuss with them our experiences in business, sometimes questioning certain principles but also making the course lively. We also had speakers from the business world, who had a much more field-oriented approach and who made us work on our creativity and our thinking in a "business-oriented" way (understanding the problem, anticipation, projection).
Among the many courses, I still remember particularly the Search Engine Marketing courses: this course was very concrete. We had to define a Google Ads marketing strategy with a budget to be followed and managed during 1 month. The groups were put in competition with a reward for the best results! Or also the course "Innovation through social networks", because it was directly linked to my apprenticeship position, which helped me to take a step back from some of my challenges (and sometimes solve them) and to stimulate my creativity on subjects far from mine.
The writing of my consulting project (How to engage Generation Z?) brought me a lot of skills: rigorous analysis and formalization of business-oriented recommendations. It is thanks to this exercise that I wished to join the world of Digital Marketing agency after school, rather than staying with the advertiser.
I can only recommend students to choose an apprenticeship program. If we put aside the financial advantages, it is a very enriching experience, stimulating and very close to the reality of the professional world. You can only grow from it. However, I recognize that you have to be hard-working because between classes, work in the company and writing the consulting project, the pace is fast.
Today, I am in charge of Engagement, Insights & Customer Care Innovation at L'Oréal France. I work on the development and strategic optimization of consumer experience for all the group's brands present on the French market, i.e. 57 brands.
The field in which I work is very changing and developing very quickly. It is therefore difficult to plan a long-term career path. On the other hand, my project remains to work on Customer Care experience subjects in order to transform Customer Care departments into innovation incubator cells (small or large) and thus put an end to the sometimes unflattering clichés around customer relations.
The Master in apprenticeship "Digital Marketing & E-commerce" is a real opportunity because, in addition to the quality of the academic courses, candidates benefit from the School's influence within companies and thus have access to very good professional opportunities.
The health crisis due to Covid-19 has strongly changed consumer habits and organizations. E-commerce and, more broadly, retail have experienced a real upheaval that has reshuffled the deck, giving rise to new issues and challenges. The development of Data has also created new business opportunities. I can therefore only advise potential candidates to invest in these subjects by following this program to acquire the essential skills to be one of the future managers in this world.
I retain from my experience at IÉSEG the friendliness and the expectation. Friendliness because of the sympathy and the qualitative accompaniment of the professors, the external contributors and all the people who also work on the School's project, making sure to give us all the keys to succeed and to be fulfilled professionally and personally.
Demanding because corporate life is not always easy and IÉSEG prepares us well for it through the programs, courses, and exams.
Published on: July 27, 2022