Testimonial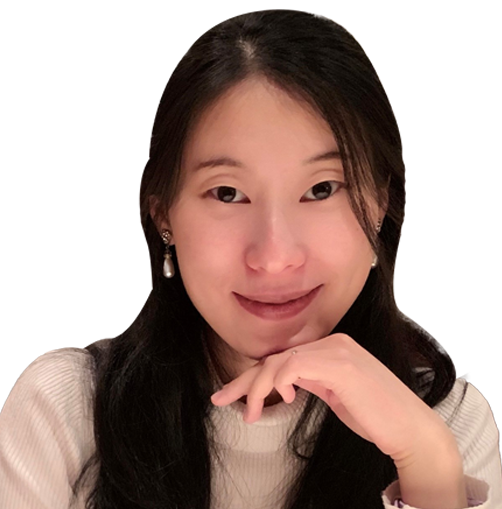 Mercury Jin DU
MBA Leadership & Coding track / 2022
China
What was your professional/academic background before coming to IÉSEG?
I come from an engineering background in Thermal Energy and Power Engineering, at the same time, I hold a double bachelor's degree in English Literature and Linguistics. After graduating from university, I worked for about 2 years in an English education company in Beijing as a coach, helping students to prepare for TOEFL and IELTS exams. Then, I came to France for my Master's studies. The MIB (Master in international business) program eventually led me to navigate in the business world in France, specifically in a big multinational corporation in Paris.Before joining the MBA – Leadership & Coding Track program at IÉSEG in 2021, I had worked in the Global Diversity & Inclusion (D&I) office at Sodexo Headquarter for 6 years and my last role was Global D&I Business Partner, working on topics such as gender balance, inclusion of diverse generations, cultures and origins, flex work, etc. 4 key areas of my responsibilities were: measuring D&I progress with metrics, internal communications, global strategy execution and ad hoc projects.
Why did you choose this program?
The MBA – Leadership & Coding Track program was a very good complement to my previous work experiences and the emphasis on the coding, data and digital would bridge the gaps I had to pursue my next career chapter. When I applied, I was convinced that it would bring me higher as a people manager with good business acumen. I needed to refresh my knowledge on the essential business subjects such as finance, marketing, accounting and ethics & sustainability as well as catching up with the burning platforms on emerging technologies. In addition, as I had studied at IÉSEG before and I was very impressed with the academic quality and the diversities of my peer students during my MIB experience, I was sure that I would have the same "wow" effect with this unique and prestigious MBA program on the Paris-La Défense campus.
How did you manage to combine your three lives: personal, professional and student? What were your tricks to succeed?
I have to admit that it was not easy to combine all the different aspects of life. Going back to school after having worked for a few years require a proactive adaptation to the new rhythm – there's homework/pre-work to deliver and many more networking opportunities offered by the School. Among all these, there's the family that I committed to spending quality time with, as they were supporting me amazingly in my decision to go back to school. Marking the time on the agenda to do something meaningful with my family was really important to me: I was at least disconnected for 1 day over the weekend, to be fully present for my family.Also, I find that doing one thing at a time and staying focused is actually more efficient than always being on the run multitasking, as there's this transition time for the brain when jumping from task to task too frequently.

Furthermore, it is worthwhile mentioning that the mindfulness practices were helpful. After being introduced to the practices thanks to IÉSEG, I found more serenity in the "being" state and while I was working, studying or being with my family, I automatically reduced the energy wasted in worrying about the future events or regretting the past.

Lastly, my experiences in the MBA were also coupled with a happy life event – I got pregnant. IÉSEG staff and my MBA fellows were very supportive. I managed to follow through the program with great rigour. I am now back from my maternity leave and focus on the capstone project. This special experience has been very treasurable for me and the caring demonstrated by IÉSEG has been particularly encouraging for me as a woman – pursuing higher professional goals does not have to clash with the family planning. I feel confident to have both.

What has been the impact of this program in your professional career?
The program has prepared me to be an effective people leader with hardcore coding and digital skills, which are very much sought after in today's job market. Therefore, the MBA – Leadership & Coding Track broadened my horizon, giving me more options and an opportunity to reflect on my next step, taking a break from doing only what I know best but to have an updated panoramic view on the current business ecosystem. Most importantly, the reflections I am left with from the business ethics perspectives and sustainability concerns are life-long valuable. I am ready to apply and integrate these considerations in whatever I will do in my future career. The concept of "people, profit and planet" is engraved in my thinking.
What transformation has brought the MBA – Leadership & Coding Track to you?
The MBA – Leadership & Coding Track has brought many positive changes in me, especially maturing my reflections in the business setting and in life – critical mindset for decision-making, looking at the facts more holistically with data and a good level of "intuition", strategizing my life with simple rules, daring to pursue a bigger career goal. Above all, I gained a better understanding of myself, while exploring all the different subjects with my fellow MBA friends. I think I am not far from finding my "Ikigai".
Published on: February 21, 2023