IABS Business & Society European Paper Development Workshop Series
IABS Business & Society European Paper Development Workshop Series
---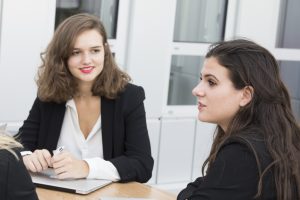 Business & Society (IF 3.214), the official journal of IABS, the International Association of Business and Society, is holding a series of five paper development workshops across Europe in 2018/19 to help scholars develop their work for publication. The workshops will take place in Belgium, Italy, UK, France and Spain.
We invite you to participate in the fourth of these workshops on 16 May, 2019 organized at the IÉSEG School of Management in the La Défense area in Paris, France.
Participants to the workshop will benefit from hearing insight and guidance from editors and editorial board members of Business & Society about publishing in top journals, and what it takes to publish in Business & Society.
They will also receive intensive feedback on their work in progress from senior scholars who will act as mentors for participants during the workshop. Confirmed mentors include Business & Society editorial team members Frank de Bakker, Alan Muller, Magali Delmas, Arno Kourula and François Maon, who between them have published in Academy of Management Review, Academy of Management Discoveries, Strategic Management Journal, Business & Society, Journal of Management Studies, Organization Studies, Long Range Planning and more.
The workshop will cover the following topics (a detailed program will follow):
Success factors to realize a contribution in Business & Society and other top journals
Paper feedback in small groups, with at least one senior scholar as a mentor in each group
Lunch with mentors
How to come IÉSEG (Promenade Building)
Special rates are available for some hotels but please take into account that reservations are limited for each hotel and will be assigned on a first come, first served basis.
Click on any of the hyperlinks below to find out more about the individual hotels, their location and how to book a room.
Some offer a dedicated link to book rooms, some provide an email address you have to send your booking request to. When making your reservation, please don't forget to mention that you come to attend a IÉSEG event, in order to benefit from the our negotiated rates.