[Research Symposium] 2023 Summer Marketing Symposium

Date and Location – Thursday June 22th 2023 from 09:30 to 17:00 in Paris campus

—————————————–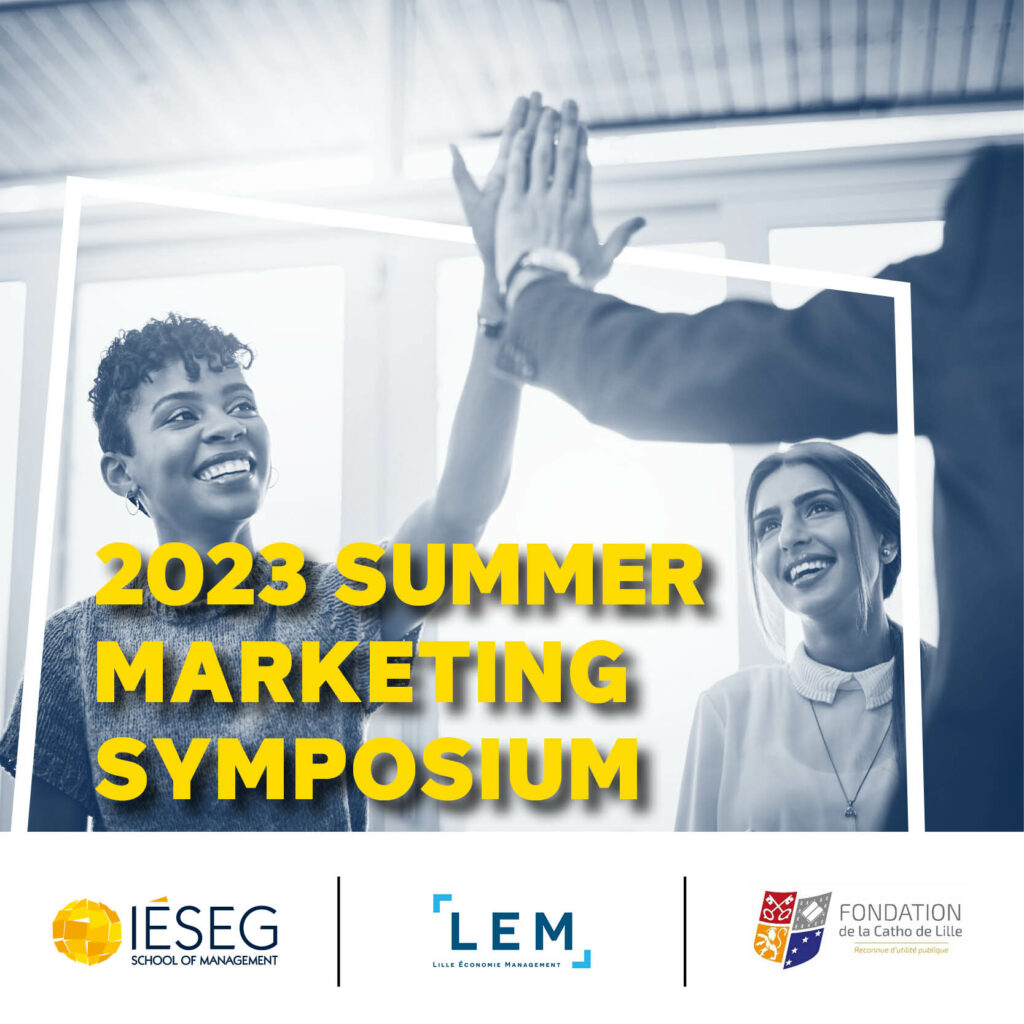 IÉSEG and its Marketing & Sales Department have the great pleasure to host the 2023 Spring Symposium held at its premises in Paris-La Défense.
This one-day event will feature three distinguished speakers who will present their research and insights on key marketing issues.
Attendees can expect to gain valuable insights on the latest trends and developments in the field of marketing, and engage in discussions with fellow attendees and speakers.
The symposium promises to be an exciting and informative event for all those interested in the field of marketing. It will also provide an excellent opportunity for exchanges and networking among attendees.
Everyone interested in marketing research is welcome: professors, postgraduate students, and researchers.
English will be the working language during presentations and discussions.
Our esteemed speakers for this event are:
Arnaud DE BRUYN (ESSEC)
Ashlee HUMPHREYS (Northwestern)
Bernadette KAMLEITNER (WU Vienna)
PROGRAM
9h30-10h30: Welcome coffee
10h30-12h: Talk by Arnaud DE BRUYN (ESSEC)
12h-13h30: Lunch
13h30-15h: Talk by Ashlee HUMPHREYS (Northwestern)
15h-15h30: Coffee break
15h30-17h: Talk by Bernadette KAMLEITNER (WU Vienna)