Our department counts 10+ permanent faculty members from researchers to professors of practice, 5+ teaching and research assistants and post-docs, and several visiting and adjunct professors. Our faculty, academics and accomplished professionals,  have a wide range of professional backgrounds in areas, including project management, supply chain management, transportation and logistics, data analysis and decision support, purchasing, and production. Research staff within the department are affiliated to the CNRS research laboratory LEM, Lille Economie Management.
Teaching
The purpose of the Operations & Supply Chain Management major is to prepare future professionals to undertake complex and challenging tasks that will ensure efficient production and distribution of products and services while meeting customer expectations across the globe. The major provides to students the required knowledge and experience in the field of supply chain management, project management, transportation and logistics, purchasing, inventory management, lean and quality management, digital supply chain, and circular economy and reverse logistics.
The major focuses on building leadership skills to make the best strategies and decisions in dynamic and challenging business environments, strengthening analytical thinking talents and problem-solving skills, and integrating green and sustainable practices in supply chains to enhance the use of green technologies and environmental collaboration with various economic actors.
Some career prospects after graduating at the major are Supply chain manager, Logistic operations manager, Project manager, Quality and lean manager, Purchasing manager, Analyst, Supply and Demand Planner.
The department's pedagogy is based on theoretical fundamentals, cases, simulation, learning through games, and practical work. The students learn how to solve complex practical problems by using various qualitative and quantitative techniques and approaches such as case studies, optimization, statistical methods, simulation and software. In particular, different Software packages and programming languages are used such as Microsoft Project, Anylogic, Prendo Simulation, Palisade Precision Tree, Python, LEKIN, Excel Solver and VBA, just to name a few.
Most of our courses are transversal and as such used across different programs or are feeding interdisciplinary projects in the Bachelor Program, examples are Project Management, Operations Management, Managing Resources and Supply Chain Management courses. In particular, Project Management course is interdisciplinary per definition and as such is offered in most programs at the school. It not only involves operations management, but also finance, HR, IS, and many other disciplines. Projects are everywhere, and a large part of the GDP is spent on projects. There exist various versions of the course of supply chain management, adapted to the different audiences and pedagogical objectives. The main goals of this course are to equip the students with a good understanding of the supply chain strategical, tactical, and operational decisions and to provide them with the necessary analytical tools to do so. The course makes numerous links with courses from other disciplines. At the strategic level, the supply chain strategy should support the business strategy and be perfectly in line with the marketing and finance strategy of the company. At the tactical level, different supply chain network configurations are reviewed and optimized with the use of various tools of operations research and quantitative methods. Resource management is the efficient and effective development of an enterprise's resources when they are needed. The primary goal of Managing Resources course is to learn some principles, from operations management perspective, on how effectively use resources to achieve significant, long-term improvements and bottom-line savings.
The domain of environmental impact is a recurring element in our courses and is discussed for many decision-making areas. Especially, the avoidance of waste is critically discussed and various methods such as lean tools are presented and applied, primarily, in our courses at the Bachelor level such as Operations management and Managing Resources.
Research, Expertise & Corporate World
Research conducted by Operations Management Department is motivated by the complex problems in industry that drive companies to seek for new ways to build a strong competitive advantage. Our researchers have an expertise in different domains such as project management, supply chain management, sustainable operations and supply chain management, product platforming, health care operations, inventory and vehicle routing problems, production planning and control, and revenue management.
Our faculty members combine and integrate various decision support tools, and use qualitative analysis and quantitative methods such as case studies, optimization techniques and meta-heuristics, stochastic modelling, scheduling techniques, simulation and statistical analysis. Innovative nature of research at the department has been recognized internationally As successful outcomes of the conducted research, articles are published in international peer-reviewed journals such as EJOR, IJPE, AOR, IJPR, COR, Omega, CAIE, JORS, DSS, IIE Transactions, IEEE -TEM, just to name a few. Our staff have an interest in business games and ORMS education, and have been regularly developing applied case studies. We regularly organize meetings with Professional Advisory Board to discuss challenges in the corporate world so as to address them in our program.
Academic staff of the Department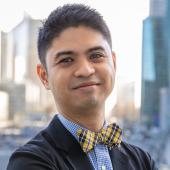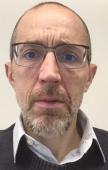 MCGARVEY Ronald
Ph.D. in Industrial Engineering and Operations Research, Pennsylvania State University

Research Seminars of the Department
We believe that collaboration, discussion and exchange are essential to fostering a positive environment for academic research. With this spirit, the School actively encourages and promotes the organization of research seminars, workshops and conferences.