Emerging scholar consortium on social and environmental accounting
IÉSEG School of Management
September, 22nd 2014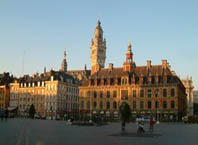 The Emerging Scholar Consortium on Social and Environmental Accounting (SEA) will be a one day forum for PhD students, new faculty and emerging scholars.
Participants will have the opportunity to discuss their research with peers and with senior faculty who will read their work in progress in detail and provide detailed feedback.
The two plenary speakers of the Consortium, Professor Rob Gray (University of St. Andrews) and Professor Robin Roberts (University of Central Florida), will also be part of the participating senior faculty.