Back
"Art for Education", art for the education of children in Southeast Asia
Each month, discover a student story highlighting the initiatives of one or several IÉSEG students.  This month, we have met Marie KERFRIDEN, founder of the association "Art for Education".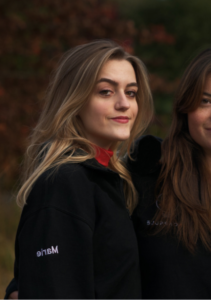 Marie – can you introduce us to 'Art for Education'?
I founded 'Art for Education' in October 2020. At the beginning, we were incubated by Enactus IÉSEG Lille, an association of students, academics and company leaders committed to using the power of entrepreneurial action to transform lives and shape a better, more sustainable world. 'Art for Education', currently composed of 8 student members on both IÉSEG campuses, but also outside, aims to support the education of children in Southeast Asia through the sale of artworks online, via our Etsy store or during exhibitions. You can find all our artworks available online at this link: https://www.etsy.com/fr/shop/ArtForEducation1
50% of the funds raised from a sale are donated to the artist who produced the work, 35% to the association "Enfants du Mékong", which operates in different ways to fulfill its mission: to support children's education and sustainable development projects related to child protection and schooling. The association operates in the countries of Southeast Asia, along the Mekong River, as well as in the Philippines. We are currently collaborating with seven artists who exhibit their work online, whom we contacted on the social network Instagram. To date, we have 23 pieces on display in our Etsy store. Prices range from 5€ to 110€ in order to reach all types of customers.
Why did you decide to create this association?
I have always been passionate about art, I do sculpture, photography and writing . I find that art can bring everyone together and touch us in a different but equally powerful way.
When I learned that I was accepted at IÉSEG in August 2020, I set my sights on doing something both useful and exciting, taking advantage of the large network I would have access to. I have always found that education is both a source of development, but can also be a great danger for humanity if it is lacking. I therefore had the idea of founding "Art for Education", which allows me to link the artistic universe, which I am passionate about, to education, which is, in my opinion, essential for the development of a child. The mission of the association is the following: "To promote the education of children while supporting art"!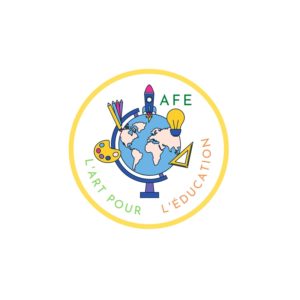 What is the connection between your associative experience and your courses at IÉSEG?
The courses help me to acquire the necessary knowledge to make the association grow. Some courses, such as Marketing Management, Sales Techniques or Trademark Law, have been very useful to improve the marketing, relational and legal aspects of the association. In addition to the knowledge provided by the courses, the fact that I manage a team and pilot a project from A to Z with so many responsibilities that I will have to assume later on in a company, teaches me to be well organized. This is why the association is also professionalizing: if the courses bring a solid base, this extra-curricular learning prepares us perfectly for the professional world and makes us discover new things.
What do you see next for the association?
Today, we benefit from the IÉSEG network, but we would like to expand to other schools, whether they are business schools, art schools or from other sectors. The objective is to make art accessible to as many people as possible and to make the association shine.
The first challenge we have for the future is to organize more events, because the association was created during Covid, at a time when nothing was possible in person. From now on, we will be able to offer art initiations with artists, to raise awareness among students, or to organize art sales, exhibitions and afterworks in the presence of the artists we work with. Here, the objective is to diversify our sales channels, to reach a wider network, combining IÉSEG students with external clients.
Another important point which we wish to put our efforts into is to develop a large network of artists involved in humanitarian work! The goal is to contact as many artists as possible in order to increase the number of works exhibited on our online store. On the long term, events such as meetings between artists and people wishing to engage in humanitarian work are to be considered. This will be an opportunity to get in touch with a large network of people motivated to work for a better world.
Finally, as the association evolves, we will be opening open applications throughout the year for those interested. We are also looking for students who make art to collaborate with. Students who are motivated to work for the education of children, while supporting art, can contact us on Instagram: @artfor_education, or by email if they wish: artforeducation1@gmail.com.