Back
Executive Education: Focus on Learning Expeditions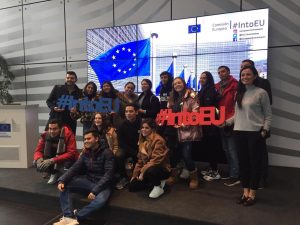 IÉSEG's Executive Development and Innovation Department continues to grow, particularly on an international level with the organization of multiple Learning Expeditions (study trips, tailor-made to meet the challenges of managers and company directors).
Since the launch of this activity in 2017, IÉSEG has welcomed over 460 managers or leaders from across the world: India, Colombia, Italy, Lebanon, the United States and Canada, etc. For example, IÉSEG experts recently created one for Colombian managers following an MBA at the Universidad de la Sabana in Colombia.
Around 15 participants from the Colombian university's MBA program followed an 11-day program in strategic innovation and negotiation on the IÉSEG Paris-La Défense campus. This program aimed at helping accelerate their company's international development by honing their negotiation and digital transformation skills.
Encouraging innovative pedagogical solutions within the group, IÉSEG organized a negotiation simulation between Grande École Master students in negotiation and the Sabana participants. This experience, led by Jimena Ramirez, Professional in International Negotiation at IÉSEG, allowed the students to become familiar with the subtleties of negotiation in a context of diversity.
With a strong intercultural dimension, the program included several company visits to meet and discuss with French companies, thus allowing participants to have access to different strategic visions. At the end of the program, they also went to the European Commission in Brussels to attend a conference on the Commission's role, and to participate in a workshop on negotiation mechanisms, led by Adam Steinhouse, International Lecturer in EU politics.
Adam Steinhouse explained, "Here is a picture of what happened in Brussels: sixteen students from La Sabana University were no longer Latin American. Instead, each of them was behind a flag from a different member-state of the European Union. They were trying to reach a deal about product safety regulations and they became passionate about their roles! They learned how to establish their positions, to lobby and to present effectively in a complex, multi-party international organization. Above all, they 'put their knowledge in action'."