Back
Executive Education: IÉSEG launches two new programs in Paris – La Défense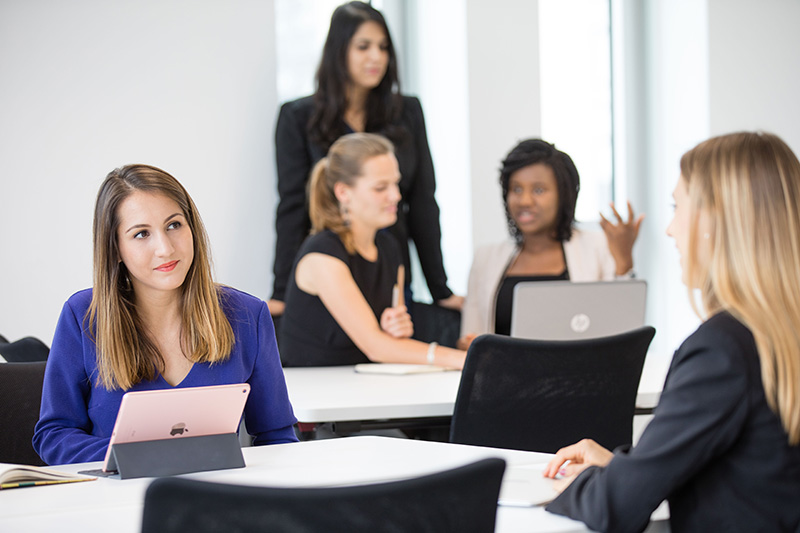 IÉSEG School of Management will launch two new executive degree* programs in March 2019: one in "Business Management and Business Development", the other in "Marketing and Digital Management".
Both of these part-time programs, which allow their professionals to continue with their careers, are taught in French on the Paris – La Défense campus.
The "Business Management and Business Development" program will help participants access commercial director positions through the development of skills in business development, leadership, sales management, etc.
Similarly, the "Marketing and Digital Management" program will equip marketers with skills in strategic marketing, digital transformation, and management. These skills will help participants adapt to these ever-changing careers, allowing them to access management positions in Marketing and/or Digital Marketing.
Located in the heart of the la Défense business district, these two programs allow participants to develop their professional network and to meet business executives and managers. In order to encourage exchanges between participants of both programs, the programs will share one-third of the courses.

Practical information for both programs:
•    Language: French
•    Rhythm:
–    March-January: part-time, from Thursday to Saturday, once every three weeks
–    May: defense of the « professional dissertation »
•    Length : 14 months
•    Next intake: March 2019
•    Location: Campus IÉSEG, Paris – La Défense
•    Some shared courses between the two programs.
•    Admission requirements:
–     Bac +4/5 minimum
–    A minimum of 3 years of professional experience
•    Fees (excluding taxes): 16 500 €
• Contact : Cindy BAUER, c.bauer@ieseg.fr – 01 55 91 98 06 ou 06 71 44 84 90
*Mastère specialisé, programs accredited by the Conférence des Grandes Ecoles.