Back
How IÉSEG is training socially responsible future managers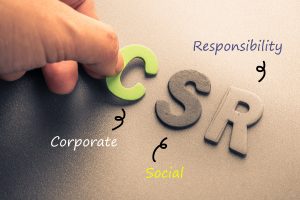 Corporate Social Responsibility (CSR) is at the heart of IÉSEG and of its 2025 Vision: to be "a unique international hub empowering changemakers for a better society". It is integrated transversally across all of the activities at the School, which has been committed for a number of years to important international and national CSR-related schemes, such as the United Nations Global Compact (UNGC)  and to the Principles for Responsible Management Education  (PRME).
CSR integrated across all programs
IÉSEG's new teaching and learning strategy incorporates CSR into all programs. For example, during the Bachelor cycle of the Grande Ecole Program, all students participate in an opening responsibility seminar. They all take a Business Ethics course and complete a team-based CSR-project with companies. At the Master level, students take a CSR and Sustainability course and have the possibility of taking CSR-related electives, and of obtaining a CSR certificate.
A hub of leading international experts
IÉSEG has also attracted a team of leading international academic experts in CSR-related fields. They carry out research and teach courses relating to different elements of CSR, organizational responsibility and social innovation. They publish in top international journals and academic handbooks, and our students benefit from the latest developments and their expertise in these domains.
CSR activities coordinated through center of excellence
The School's expertise in CSR is coordinated through the CSR Manager and its Center of excellence for Organizational Responsibility , ICOR, a cross-departmental academic center that was launched in 2014. This center coordinates different activities on corporate social responsibility, sustainability, ethics and social innovation. This includes the annual ICOR prize  for the best student dissertation on one of these themes.
Maria Castillo, CSR Manager at IÉSEG, notes, "We are looking to attract and train students who care about and associate with our core values, which are highlighted by the acronym: ARISE: accomplishment, responsibility, integrity, solidarity and engagement. The School works in close collaboration with all its stakeholders to reach its Vision 2025 to 'empower changemakers for a better society'."