Back
IÉSEG CONSEIL Lille ranked among the 6 best Junior-Entreprises in France
Every year, the National Confederation of Junior Enterprises (CNJE) awards the best Junior Enterprises in France, based on annual audits of the processes, business activity and management of each organisation. This year, IÉSEG's Junior Entreprises have particularly stood up. Out of the 200 Junior Enterprises from business schools, engineering schools and universities all over France, IÉSEG CONSEIL Paris, an association created in 2013, is ranked among the top 30 best JE in France, and IÉSEG CONSEIL Lille is selected among the six finalists of the Prix d'Excellence 2021, a real distinction for the association created in 1976!
"To be part of the 6 best JE in France is magnificent recognition for all the work done by the members of ICL and by the students who assisted us! The CNJE has recognized us as one of the JEs that offer the best quality of service to their clients, and this is a strong argument when reassuring companies that are sometimes reluctant to entrust studies to students," explains François Mannessier, the President of ICL.
Relying on a rich ecosystem to make real headway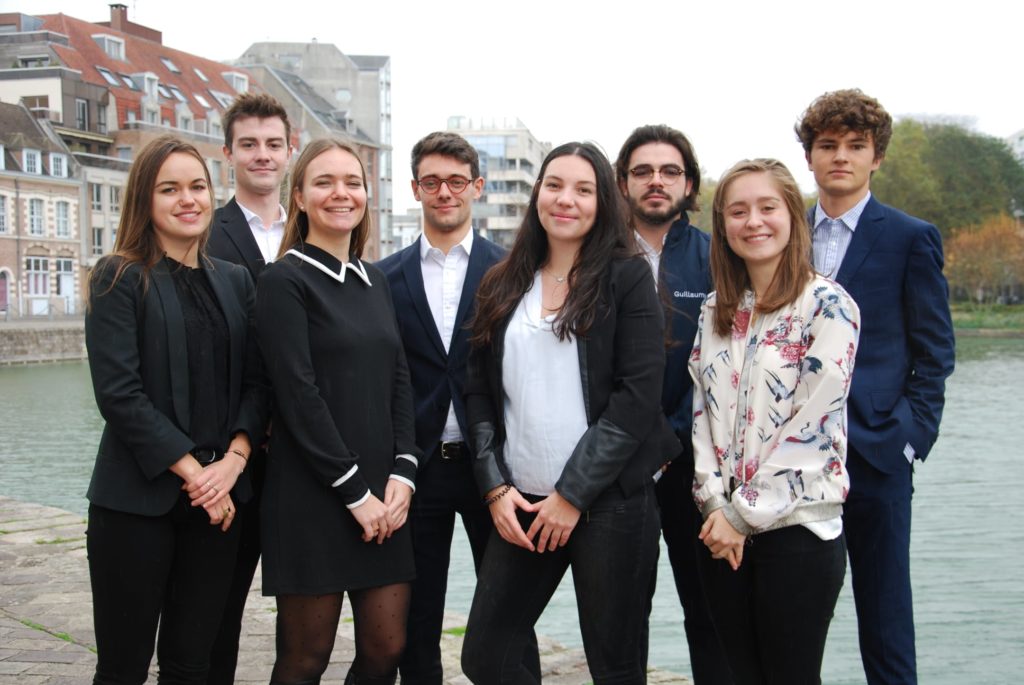 ICL relies on all the stakeholders in its ecosystem with respect to improving the quality of its services each year: the school's professors and programme directors, its 500 former members as well as its corporate clients, who are increasingly loyal year after year.
Finally, in order to raise its visibility at a regional level, ICL signed a partnership with the Centre des Jeunes Dirigeants de Lille Métropole in 2020. The student association serves as a communication channel within the network, participates in the monthly plenary sessions and is actively involved in the Youth Commission.
"To reach the TOP 6, we have above all constructed our processes to avoid losing the benefits we have gained each year and having to reinvent everything with each change of office. For example, we have a three-year strategy that sets out a medium-term framework and the commercial objectives to be achieved, and we have structured our handover procedures between offices. Finally, we have standardised some of our exchanges with IÉSEG CONSEIL Paris to take advantage of our respective strengths and offer a uniform quality of service to our clients", explains Jeanne Catteau, the Vice-President of ICL.
In the long term, the JE wants to become more efficient and, above all, enrich the customer experience it offers today by proposing additional services to its most loyal companies (meetings with students, distribution of internship offers, etc.).
Personal well-being and sharing a sense of fulfillment
But ICL has not forgotten its identity. First and foremost, it is a student association and therefore wants to promote the JE experience above all else. François Mannessier concludes: "We want the students who come with us to benefit from everything the association can offer, in terms of professional experience, training, meetings and insights. But the personal well-being of each member of the IÉSEG CONSEIL Lille team and sharing a sense of fulfillment is still paramount."