Back
IÉSEG partners with leading global financial services professional body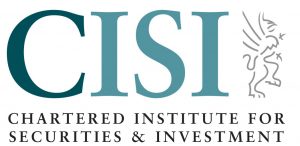 IÉSEG is pleased to announce it is partnering with the London-based Chartered Institute for Securities & Investment (CISI) to offer students from its MSc in Investment Banking and Capital Markets the opportunity to sharpen their technical skills and gain a competitive edge in the financial services graduate recruitment market.
IÉSEG is the first French Business School to partner with CISI, a global professional body for securities, investment, wealth and financial planning professionals which has a global membership of circa 45,000 members in 104 countries.  Last year more than 40,000 CISI exams were sat in 80 countries.
The IÉSEG-CISI program offers students from the MSc program the opportunity to study for and sit key CISI professional qualifications, before finishing their degrees.  This will offer these IÉSEG students the opportunity to further reinforce their professional skills, helping them to stand out from the crowd in a competitive recruitment market place.
Following a bespoke selection process, successful students on the School's MSc in Investment Banking and Capital Markets program will be sponsored to sit the CISI Level 3 International Introduction to Securities and Investment professional qualification.
CISI annual membership is also part of this deal for graduates who will be able to access CISI's continuing professional development (CPD) platform featuring 120 professional development e-learning modules.
Dr Renaud BEAUPAIN, Director of the IÉSEG MSc program explains: "Our program explores how capital markets function, what drives the value of their securities and how recent regulations are changing the way they operate. Our new partnership with the CISI will help our students sharpen their technical skills and demonstrate excellent knowledge of financial instruments. By gaining the level 3 professional qualification, it will further allow them to contribute to the ever-growing CISI member community around the world."
Kevin MOORE, Chartered FCSI and CISI Global Business Development Director said: "Our partnership with IÉSEG School of Management is exactly the support the students need to gain a competitive edge for their careers in our exciting global financial services profession."
"We are unified in our commitment to enhancing employability, to equip the next generation of talented graduates for work in the ever evolving, fast paced world of financial services".