Back
An IÉSEG student takes up the challenge of participating in a solo transatlantic race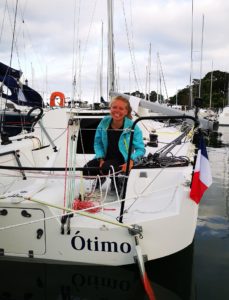 After participating in two races last summer, Marie Lefort, student in the Grande École Program Master Cycle, has qualified to participate in the 2021 Mini Transat competition, a transatlantic yacht race that is carried out 'solo'.
This race, which will take place in September 2021, entails crossing the Atlantic alone in a small offshore racing boat (6m50 long). Around 80 skippers will take part in this race, which will begin at Les Sables d'Olonne, and finish in Saint François, Guadeloupe.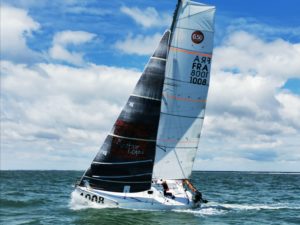 Marie is currently carrying out an internship in the nautical sector. She then plans to take a gap year/semester next year in order to prepare for this challenge.
Depending on the health situation, she hopes that she will be able to work on her boat and optimize it this winter for the race next year. In addition, she will also train physically, and is planning to follow additional training regarding meteorology, navigation tools, as well as sleep and nutrition management. She also hopes, conditions permitting, to participate in a solo trip covering 1,000 nautical miles (over a week), from La Rochelle to Ireland.
"I was fortunate enough to be able to go on a one-year sailing trip with my family when I was 9. These are always rewarding moments, during which we find ourselves in the middle of nature, depending on the uncertainties of the weather and the sea. It was an exceptional experience that I wanted to relive alone," Marie explains.
"IÉSEG has provided me with many tools and resources that I am using in the framework of this personal and professional challenge. The Mini Transat is a 2-year project that requires rigor and organizational skills," she adds.
Marie is currently looking for sponsors for her project.
You can follow her adventures on social media:
https://www.instagram.com/marieteam_minitransat2021/
https://www.facebook.com/MarieteamMiniTransat2021/