Master in Big Data Analytics Career opportunities
Career Opportunities
Participants will acquire the skills to discover key information by reviewing company data and taking into consideration the relevent business context. They will become decision makers with strong fundamentals in business and analytics.
They are trained to become data scientists and could work as:
Digital/Online Marketers;
Web Analysts;
Consumer Intelligence Experts;
Market Researchers;
Database Marketers;
Customer Insights Managers;
Financial Analysts;
Credit Scoring Analysts;
Fraud Detection Analysts,
or in any other data-driven related positions.
Functions occupied by former students:
Business Intelligence Engineer
Data Analyst
Data Engineer
Data Scientist
Machine Learning Engineer
Examples of companies that have recruited Alumni:
AMAZON
AUCHAN
BANCO POPULAR
Average annual salary :
Post-Master: €87,273
(bonus included)
Location of our Alumni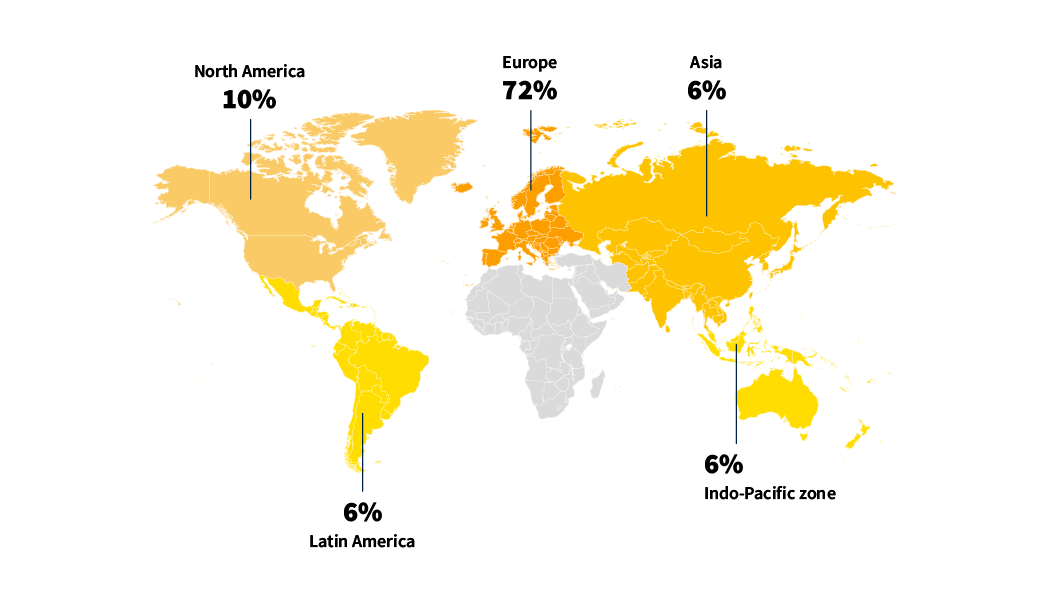 *2023 Survey led by the Conférence des Grandes Écoles with graduates from the 2020, 2021 and 2022 classes of the program which was cross-referenced with Linkedin and the IÉSEG Network database.