Testimonial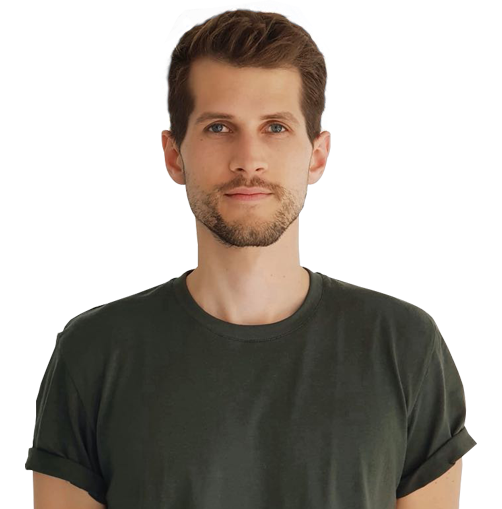 Christian NERI
MSc Digital Marketing and CRM
United States & Lithuania
Alumnus, 2016
Please briefly outline chronologically your professional career path?
After completing my courses at IÉSEG in Lille, I earned a position with WarnerMedia (formerly Turner) in Paris as a Digital Producer in June 2016, where I put into practice the digital marketing strategy and digital content production across all of our TV channels' (Cartoon Network, TNT, Boomerang, etc.) platforms for English-speaking African territories (20+ countries). I was promoted to Digital Executive at WarnerMedia in September 2018, and have since then been leading the digital marketing strategy and implementation across all consumer touchpoints including our websites, apps, social media, and paid digital campaigns.
After nearly 3 years at WarnerMedia, I've been recently hired to begin a new role with StudioCanal (Canal+ Group) in Paris as Global Marketing Project Manager. In this position,  I will be working with the Global Marketing Team and in close coordination with our local offices to build and implement the digital marketing strategy of new films from first greenlight, to release in cinemas.
How did your studies and other opportunities offered at IÉSEG help you in terms of your career?
My time at IÉSEG afforded me enormous breadth of knowledge across all aspects of digital marketing, providing me with a very solid base required to successfully pivot my previously traditional marketing-focused career to digital. The coursework at IÉSEG was served by a variety of seasoned professionals and professors, allowing students like myself to gain real, actionable insights into the world of digital marketing, from strategy definition and implementation to website design & development. IÉSEG's international faculty and multinational student body afforded me new experiences, points of view, and challenges that have no doubt contributed to my professional success.
Are you still in touch with the members of your class (Promotion) and how important is the IÉSEG alumni network?
I'm still in touch with a number of my former classmates that have since become great friends — some of who have moved to Paris as well. The IÉSEG Alumni Network is certainly an important aspect of being an IÉSEG alum, as it's a great way to stay in touch, keep up-to-date with networking events and news, and continue building not only our personal networks but also the already great reputation of IÉSEG.
How important is the international dimension in your current job?
Being comfortable working in an international environment is absolutely paramount to my current job, and will continue to be as I transition from WarnerMedia to StudioCanal. At WarnerMedia, I work with 20+ English-speaking African territories, and am in daily contact with South African, Kenyan, and Nigerian agencies and partners. The WarnerMedia team in Paris with whom I work is comprised of French, Italians, Americans, Irish, Swedish, Belgians, and more.
Published on: June 11, 2019