Testimonial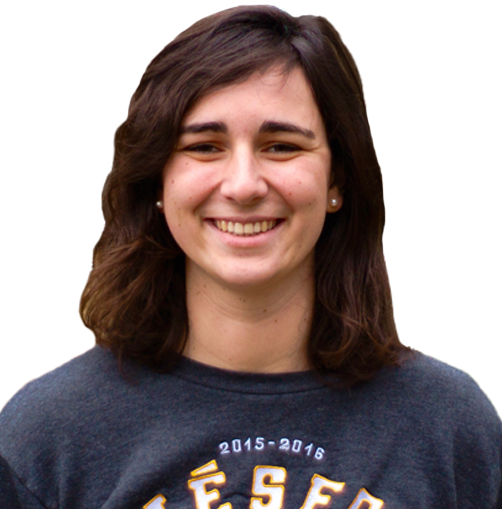 Élise BONICHON
Grande École Program / Promo 2020
Manager, LEROY MERLIN
France
After studying in a French high school abroad, I studied medicine for two years and then decided to change paths and join IÉSEG in September 2015. I chose IÉSEG for its international network, its reputation and its ranking among the best business schools. These three factors were reassuring for my integration into the professional world upon graduation.
After completing the Bachelor's program at IÉSEG's campus in La Défense, I chose to take the Master's program in Retail Management and Business Development on the Lille campus. During the Bachelor's program, I had the opportunity to go to Seoul for a semester as an exchange student in the 2nd year and then to Madrid for four months as an intern in the 3rd year. I then wanted to enter the professional world to gain experience and credibility on the job market, which is why I chose the Master Cycle Apprenticeship training program. I decided to take the Retail Management and Business Development program because of its operational and hands-on approach, which opens the door to very concrete and pragmatic jobs.
I really appreciated having the opportunity to go abroad several times during my studies. I also really enjoyed getting involved in the School's associations; many events are organized and allow us to build relationships easily. In my 3rd year, I was part of the Student Federation. This allowed me to learn to organize myself better, work as a team and anticipate things.
The acting classes in the first year were very interesting and really helped me to work on my public speaking skills to deliver an impactful speech during corporate presentations.
I keep good memories of the Career Program and its speakers who shared their professional experience, which allowed me to better understand the business world and to narrow down the selection of sectors in which I could see myself.
Today, I am a manager at Leroy Merlin and I still see myself in the same company in a few years because I feel that I am in line with its values.
If I had to give one piece of advice to potential candidates in this program, it would be to take advantage of these five years of study! They go by very quickly, so don't hesitate to get involved in an association or go abroad as early as the second year.
What I remember about IÉSEG is that it is a School at human scale, which encourages us to open up to our environment and to the international market.
Published on: October 12, 2021
Other testimonials