Testimonial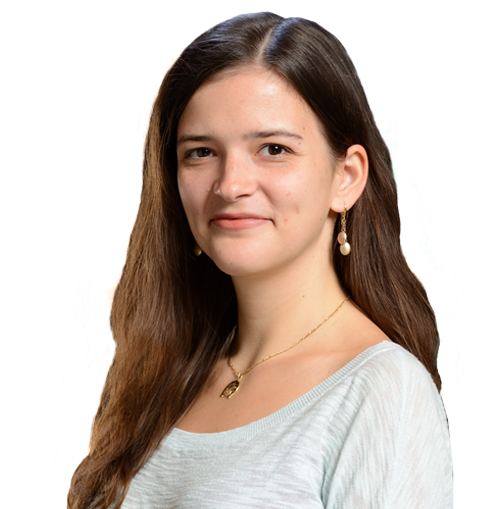 Iva BOISHIN
MSc Big Data Analytics for Business student
Bulgaria
> Why did you choose the program you are in?
I chose IÉSEG because of its unique Big Data Analytics program: a combination of business and programming. This program is for business professionals who want to diversify their skills and stay current with the programming trends impacting the industry, but who don't need to be specialists in all aspects of computer engineering, such as IT. An important strength of this program is the fact that it is constantly evolving to stay current with industry trends and to provide students with relevant professional experience.
> Why did you choose IÉSEG for your postgraduate studies?
IÉSEG had the perfect program for my needs in addition to a staff that truly cares. During the application process, the recruitment coordinators were very sincere and made me feel like I would be more than just a number at the school. After almost a year here, I have to say that I still have the same impression. The staff are very warm and welcoming. They are also very attentive to any concerns that we might have. IÉSEG has definitely made a positive impact in my life but, thanks to the responsive nature of the staff, I believe that I am also making a positive impact in IÉSEG.
> What do you enjoy most about studying in the MSc in Big Data Analytics program?
The best thing about the MSc in Big Data Analytics are the real-world machine learning projects and the hands-on client experience. In our courses, we are not only learning R, Python, SQL and SAS for the sake of knowing those languages, but we are applying them to real-life cases to find the optimal solution to problems such as determining churn or modeling consumer brand opinion. At the end of the program, we tie all these skills together and work on actual projects with clients. This makes the program very relevant to my future career path as a marketing data analyst.
> What aspects of France appeal to you (entertainment and culture, climate, diversity, local environment, etc.)?
The French culture and their way of life really resonates with me. There is a reason why the expression joie de vivre is in French. When I moved to Lille, I was pleasantly surprised to see that there was a new event happening every week. From the largest flea market in Europe (which turns into the biggest party in Lille) to a movie under the stars, there is truly something for everyone.
Published on: May 7, 2019