Testimonial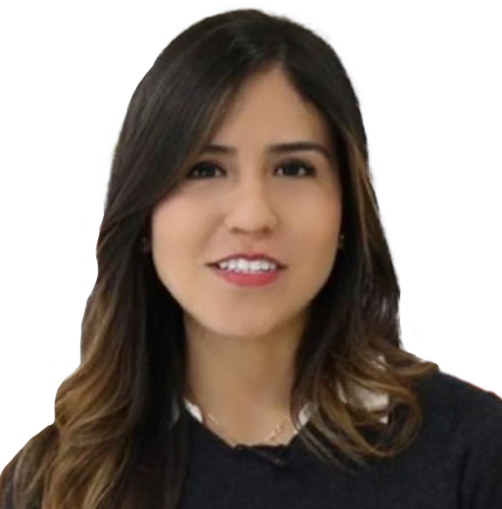 Monica Lozano
Master in Finance / Promo 2020
Financial Controller, Luxury Division, L'ORÉAL
United States
Prior to joining IÉSEG, I was a Junior Product Manager at L'Oréal in the United States. I chose IÉSEG mostly because of its international accreditations which to me is crucial given that I come from the United States. This is important in case I were to work for a company back home, or in another country in the world, I would need my Master Degree to be recognized. In addition, the School is located in the largest business district of Europe, has great rankings and positive feedback from former students.
I chose the Master in Finance program because I knew I wanted to get back into the domain of Finance, and this program had a large variety of courses to help me get there.
What I loved most at IÉSEG was the diversity of students and professors from many different nationalities. I also enjoyed the challenging environment, as professors and courses are intensive, which is great, because there is always tons to learn.
All of the courses I took had interesting insights and offered great learning opportunities to develop within different areas of Finance.
Everything about Paris appeals to me. From the French culture to the beautiful and historical monuments, the city is wonderful and very welcoming. There are always many events to attend and new places to explore. On top of this, most major headquarters are here in Paris, what opens many job opportunities.
Searching for an internship towards the end of my studies was a bit scary and stressful at first, but I had the full support and help from all my professors and great opportunities to network – which helped me achieve my objectives.
Upon graduation, I took a role as a Financial Controller for the Luxury Division of L'Oréal, here in Paris. Within my role, I manage the profitability of future launches for the Prada and Designer Fragrances of the division. It is an intense but very fulfilling role, that challenges me in many ways every day. In the future, I project myself to continue working in different financial roles, which will help me ultimately reach a CFO position.
It sounds a bit cliché, but it's true: being passionate about your field and networking is key, not only to land your dream job, but also to enjoy your field every day (either at school or at work).
In the end, I had some of my best memories at IÉSEG, where I learnt tons, but also had the opportunity to make some great long-lasting friendships with classmates from all over the world. There were great memories from the group work we did together, to the after-school events planned for us by the international association of the School.
Published on: July 28, 2022