Testimonial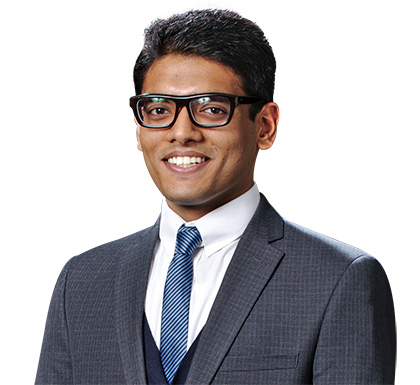 Samuel Zachariah
MSc in Investment Banking & Capital Markets, 2017
Credit Research Analyst
India
I began my career in India, as an Audit Intern at the Taj Group of Hotels in Mumbai, where I was responsible for covering cash and inventory audit. Following this experience, I worked with Kotak Mahindra Bank (ING Bank in India), and assisted team leaders in data collation and analysis, evaluated business processes, tested operating effectiveness of controls, etc.
Within the framework of my MSc internship, I then worked as a Financial Controlling Intern at Nissan Motors Europe in Paris.  During this time, I helped provide decision support through revenue and profitability analysis and reporting, and collaborated on several projects, channel profitability analysis, net revenue and business contribution analysis, etc. I am currently employed as a Credit Research Analyst for Morgan Stanley in Budapest, where my missions include analyzing commercial real estate lending exposures.
How did your studies at IÉSEG help you in terms of your career?
IÉSEG helped me to solidify my skills in the technical topics covered in the Msc Investment Banking and Capital Markets, particularly through courses like Debt and Equity Capital Markets, Risk Management, Financial Regulations and Compliance, etc. Given my current job at Morgan Stanley in the Credit Risk Management department, I have had the opportunity to apply directly the knowledge and skills I gained during the program.
In fact, the broad array of courses that the MSc covers has proven useful in increasing the quality and scope of the analytical work I carry out on a day-to-day basis. This is crucial because the approach to risk management has now become integrative following the aftermath of the crisis.
Are you still in touch with members of your class and how important is IÉSEG Network?
My classmates brought together students from a number of different countries and backgrounds. This was a great learning experience, not just in terms of the knowledge we gained from each other, but also because it presented a social setting that culturally sensitized us.  We were a close-knit group and are definitely in touch with one another despite being located in different parts of the world. The importance of networking and building relationships cannot be overemphasized, especially if you are looking to work in today's globalized world.
Do you have any advice to offer to IÉSEG students/new graduates looking for an internship/first job?
A word of advice that I could offer out of personal experience is to be flexible in the roles and functions you seek from your internship or first job. Be open to opportunities where you think you can apply what you have learnt, even if it is not what you envisaged. You will be surprised by the number of doors this opens for you.
Published on: June 19, 2018