Testimonial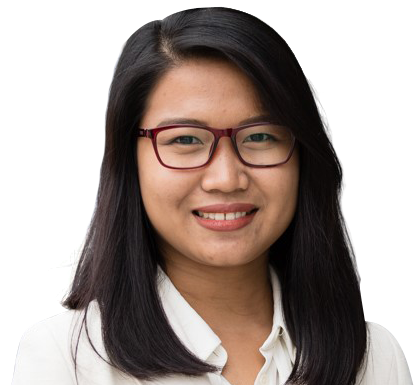 Shereene Mae MOU THAM
International MBA, 2017
Philippines
My professional background before starting my MBA was in marketing in the travel and tourism industry.
The main reason why I chose IÉSEG is the School's triple accreditation. I believe it is a very important factor to be considered when someone is looking for MBA studies. The second factor I considered is the school's vision, "Empowering Changemakers for a Better Society". It is exciting to know that you can be a part of an organization where you don't only learn for your own benefits, but also to learn to help implement changes that will impact society for better.
The IMBA program is very international and shows a good balance of diversity on key elements such as classmate's nationality, classmate's career field, professors, courses, etc.
The best course for me so far has been the Project Management class where we get to learn the foundations of project management in a very international and practical way, but there have been many good courses.
Also, seeing as I grew up in a tropical country, it is my first time to experience four seasons and I find it very beautiful. The changing moods and colors of the trees and the city itself appeal a lot to me every changing season.
I have also really appreciated that, even though the courses and professors are molding us to be competitive in the global business market, they are looking to train socially responsible changemakers. This has been very well reflected in my IMBA class and the school encourages all of us to help each other, and what's important is that we all learn together, more than competing against each other. You see classmates who have had 10 years of experience in the finance field helping out the struggling marketing guys during financial classes, and vice versa. It is a very healthy, interactive and uplifting ecosystem that we co-create with professors.
When I finish with the IMBA, I would like to work in a more digital-related position in marketing. I consider this program to be an essential element to help me upgrade from the type of marketing I did before to a more innovative type of marketing. I know that I will leave with many new skills that will provide me with new opportunities.
Published on: February 13, 2018