[Inspiring Conference] iRisk: "Making decisions in an uncertain world "

Date and place – 8 July 2022 on the Lille campus
The event will also be broadcasted live on YouTube. Please chose your type of registration
——————————————————————-
Uncertainty is pervasive and plays a major role in decision-making. Whether agents pursuing individual goals, or policymakers pursuing social objectives, decision-makers rarely know what the relevant states of the world are.
To celebrate the launch of iRisk, its new research center, IÉSEG School of Management will organize an inspiring conference on the theme: "Making decisions in an uncertain world ".
The inspiring conference will be organized as a high-level panel discussion with four leading experts from the industry, policymaking, and academic community and will promote dialogs between theory and practice.
The inspiring conference is part of a scientific workshop starting on July 7th already. More information on the preceding workshop for academic is available here 
PROGRAM
12.30: Lunch (optional) [room A022]
13.30-13.35: Welcome address: Inspring Conferences [room B050]
13.35-14.35: Panel Discussion: Making decisions in an uncertain world
14.35-14.45: Open discussion
PANELISTS
| | |
| --- | --- |
| | > Mathias DEWATRIPONT Professor at the Université libre de Bruxelles, former Executive Director of the National Bank of Belgium |
| | |
| | > Christian GOLLIER Professor at the Toulouse School of Economics, member of the Commission of Experts on the Great Economic Challenges set up by President Macron |
| | |
| | > Gilles MOËC AXA Group Chief Economist and AXA IM Head of Research |
| | |
| | > Vicky POLLARD acting head of unit "Foresight, Economic Analysis & Modelling" at the DG Climate Action, European Commission |
* More information about our panelists here
MODERATOR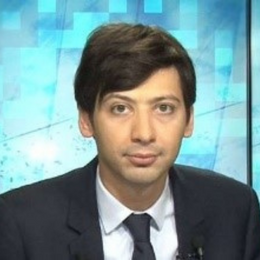 Thibault LIEURADE, Head of the section Economics & Business of The Conversation
VENUE
The conference will take place at our premises in Lille, B Building (room B050), 3 rue de la Digue – 59000 LILLE.
If you are interested in attending the conference, please note that the registration is free but compulsory.
The conference will be broadcasted live on YouTube. Please note that the opportunity to engage in the
conversation is only available to those attending the event on site. Please select your option while registering.
Registration Deadline: 30th of June 2022.
ACCOMMODATION:
If you need an accommodation, we advise you to book a room at the Residhotel (link).
72,65€ (studio standard). Breakfast in option 9€.
To benefit from our rate, please book by email > responsable.lillevauban@residhotel.com> and mention the code "IÉSEG IRISK".