[Research Workshop] iRisk: Decision-making under risk and uncertainty

Date and Location – from 7 to 8 July 2022 in Lille

organized in honor of Prof. Louis EECKHOUDT
—————————————–
BACKGROUND AND OBJECTIVES
Uncertainty is pervasive and plays a major role in decision-making. Whether agents pursuing individual goals, or policymakers pursuing social objectives, decision-makers rarely know what the relevant states of the world are. A proper understanding of individual behavior in the face of uncertainty is of great importance for the construction of realistic economic models capable of making accurate predictions, as well as for prescriptive applications guiding decision-making processes.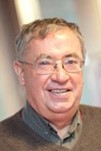 To celebrate the launch of iRisk, its new research center, IÉSEG School of Management will hold a multidisciplinary workshop on decision-making under risk and uncertainty. Because the creation of the iRisk center would not have been possible without Professor Louis Eeckhoudt, this workshop is also a unique occasion to celebrate Louis' career and contributions to decision theory and the economics of risk.

The workshop will gather industry, policymakers, and academic participants and promote dialogs between theory, experimental findings, and applications (in the sense of actual decision-making or the construction of theoretical or empirical models in the social sciences).
All invited talks will be given by leading experts in their respective fields. Theoretical talks will provide new theoretical models focusing on a real-world application and/or on how to make these models relevant in the real world. Fields of practical applications and real-world examples of decision-making include climate change, health, data science, finance, psychology, artificial intelligence, and economics, among others.
SPEAKERS
> Mohammed ABDELLAOUI
    CNRS, HEC Paris
> Christian GOLLIER
    Toulouse School of Economics
> Ilke AYDOGAN
    IÉSEG
> Lars Peter HANSEN
    University of Chicago
> Loïc BERGER
    CNRS, IÉSEG
> Olivier L'HARIDON
    University of Rennes
> Han BLEICHRODT
    University of Alicante
> Sara LE ROUX
    Oxford Brookes Business School
> David CRAINICH
    CNRS, IÉSEG
> Massimo MARINACCI
    Bocconi University
> André DE PALMA
    Cergy Paris University
> Gilles MOËC
    AXA
> Mathias DEWATRIPONT
    ECARES, ULB
> Vicky POLLARD
    European Commission
> Sebastian EBERT
    Frankfurt School of Finance and Management
> Uyanga TURMUNKH
    IÉSEG
> Thomas EPPER
    CNRS, IÉSEG
> Peter WAKKER
    Erasmus University Rotterdam
> Matteo GALIZZI
    London School of Economics
> Songfa ZHONG
    National University of Singapore
> Itzhak GILBOA
    HEC Paris
PROGRAM
The iRisk workshop is scheduled to start at 13.00 the 7th and finishing at 15.00 on the 8th.
ORGANIZATION
The conference is organized by the iRisk Research Center of IÉSEG School of Management
PARTICIPANTS
Participants are invited:
to attend the talks on both days of the conference, including the public panel discussion on Friday, 8th of July 2022
for lunch and social activity on Thursday, 7th of July 2022
for dinner on Thursday, 7th of July 2022 (by invitation only, due to limited capacity)
for lunch on Friday, 8th of July 2022
Please be informed that we have an upper limit of 40 Participants. If you are interested in attending the workshop, please note that the registration is free but compulsory.
Registration Deadline: 30th June 2022
VENUE
The workshop will take place at our premises in Lille:
Part I (Scientific) > E building – 7 rue Solférino, Lille
Part II (Open to the public) > B building – 3 rue de la Digue, Lille
The dinner will take place at the Couvent des Minimes, 10min walk from our premises. Due to very limited capacity, participation is only possible by invitation. We regret this selection and kindly ask for your understanding.
ACCOMMODATION:
If you need an accommodation, we advise you to book a room at the Residhotel (link).
72,65€ (studio standard). Breakfast in option 9€.
To benefit from our rate, please book by email > responsable.lillevauban@residhotel.com> and mention the code "IÉSEG IRISK".