Back
How to better promote women's entrepreneurship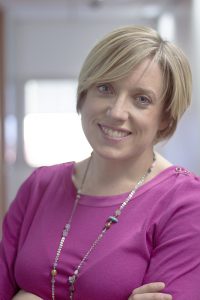 Based on an interview with Janice Byrne and on her article "Role Models and Women Entrepreneurs: Entrepreneurial Superwoman Has Her Say*" (Journal of Small Business Management, 2018), co-written with Salma Fattoum and Maria Cristina Diaz Garcia.
Society is striving to bridge gender gaps. However, the entrepreneurial gender gap remains large and the campaigns promoting entrepreneurial female role models are not helping to bridge it. A study puts forward a new approach to role models that will inspire the next generation of women entrepreneurs.
---
Biography
Janice Byrne is Associate Professor of Organisational Behaviour and Human Resource Management at IÉSEG School of Management in Paris. She holds a PhD from EMLYON Business School in France. From 2014-2018, she was academic director of LedByHER – an entrepreneurship education and training programme for women who have experienced violence or extreme personal hardship.
---
A striking entrepreneurial gender gap
In Europe, there are six women for every 10 male entrepreneurs. This entrepreneurial gender gap is exacerbated as male entrepreneurs dominate the higher earning entrepreneurial sectors – making up most of the business owners in the highly paid construction (98%) and transport industry (94%) and the information and communication sectors (77%). With regards to their female counterparts, IÉSEG professor Janice Byrne notes, "Women entrepreneurs are often confined to lower earning 'feminine' sectors such as education, healthcare and home services. They are also more likely to be drawn into entrepreneurship through necessity – often brought about by family circumstances – rather than opportunity."
The failure of inspirational campaigns
To bridge this gender gap, recent government policies in many regions have tried promoting role model women entrepreneurs to inspire others. Campaigns are designed to put successful women entrepreneurs in the limelight, to combat stereotypes and set an example. So why are we not seeing more women follow in their footsteps?
"Role model women entrepreneurs now receive a lot of press and media attention but they are failing to inspire the next generation," says professor Janice Byrne.
Byrne and co-workers set out to understand why these government-led commercial campaigns do not seem to inspire the next generation of female entrepreneurs. They examined a campaign led by the "Agence Pour la Création d'Entreprises (APCE)." in France where role model women were encouraged to talk about their business achievements in classrooms and at conferences, debates and workshops. The female entrepreneurs also had dedicated Facebook posts in which they described their entrepreneurial experiences and gave advice for young women. "The role models are telling other women, "I can do this, you can too"," explains Byrne.
'Superwomen' role models don't break stereotypes
The team examined the profiles and discourse of 51 women role models in the French campaign. They found that a very uniform picture of the successful women entrepreneur emerged: early to mid-40s, white and highly educated. Byrne explains, "Generally, the role model standard is a middle-class woman who attended an elite business or engineering school in France". A disproportionate majority of the women seemed to be 'superwomen'. Such a woman projects the idea that she excels professionally and successfully 'manages' her childcare responsibilities." Byrne believes that these campaigns fail to effect change because they promote role models which are removed from reality – and often hard to emulate.
She adds, "The group of role models is not diverse or inclusive and does not break stereotypes. They can alienate rather than inspire." She argues that, to encourage more women to become entrepreneurs, the role models need to reflect the diversity of the population, particularly in terms of ethnicity and education. "Women do not just compare themselves to other women, they compare themselves to other women in a similar situation. For example, those with kids will look at other mothers, and those of ethnic minorities will associate with others from the same background."
Reinforcing gender inequality
In studying the women role model's discourse, the researchers also found that women tend to talk about their entrepreneurial journey in a way that often reinforces gender inequalities. For example, the women role models continually stress how much fun they are having through entrepreneurship. They may do this to be encouraging, but Byrne notes that, "These female 'fun-preneurs' reinforce stereotypes about women and position themselves secondary to men, who seemingly take entrepreneurship more seriously." Byrne also notes, "Women talk a lot about how they have had to learn from their mistakes which gives the impression that they are second-class entrepreneurs. Men also make mistakes but they don't highlight them."
Finally, the women reinforce the idea that entrepreneurship is an appropriate alternative for women who are inadequately provided for by the workplace due to personal circumstance. For example, women cite starting their own business as a response to inflexible work times. This attitude normalizes discriminatory workplace treatment of women and succeeds in undermining the face of women's entrepreneurship. Byrne concludes by asking, "Women are being asked to change so that they can fit into the system, should it not be that the system should change to accommodate women?"
---
Practical applications
"The role models used to promote entrepreneurship need to represent a broader spectrum of society, so that they inspire women from all backgrounds and in all personal circumstances," says Byrne. She also suggests that male entrepreneurs – particularly those who balance business and childcare and those working in sectors perceived as feminine – should play a part in campaigns. "We need to hit gender inequality from a few different directions and break down stereotypes and ideas of what is masculine and feminine."
---
Methodology
The authors conducted in-depth analysis of the discourse used in the Facebook posts of 51 women role models in a French campaign aimed at inspiring women into entrepreneurship. The campaign runs on a yearly basis, with the researchers focusing on the role models chosen over a two-year period in 2014 and 2015. The authors gathered supplemental data on the role models, completing each business and personal profile with information obtained on LinkedIn and other online media sources.
---
*Role Models and Women Entrepreneurs: Entrepreneurial Superwoman Has Her Say*" (Journal of Small Business Management, 2018), Janice Byrne (IÉSEG School of Management) Salma Fattoum (INSEEC Business School and Maria Cristina Diaz Garcia (University of Castilla La Mancha, Spain).