Back
IÉSEG's Executive MBA: new year, new organization!
On Friday 6 October, IÉSEG welcomed the participants of the 3rd Executive MBA class. This program, focused on positive, sustainable leadership development, started this week under a new format. This new, largely diverse class, brings together 20 participants (the average age is 39) who have approximately 16 years of professional experience in various sectors, representing 7 different nationalities.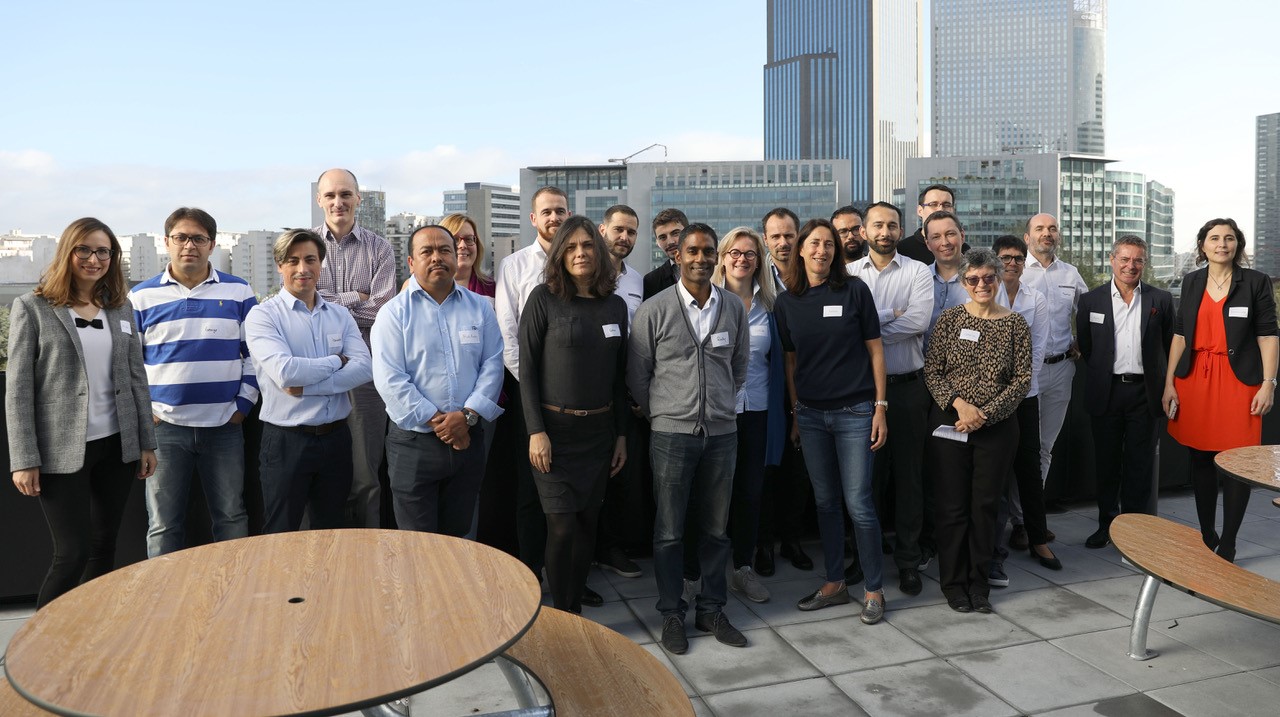 In the new format of this Executive MBA, participants must complete 4 semesters, at the end of which they turn in an integrative project. This project allows them to integrate concepts and skills acquired in the courses throughout the semester. Each of them focuses on a major theme:
–    Developing a strategic mindset in a changing environment;
–    Organizing for a sustainable performance;
–    Leading innovative organizations;
–    Developing a personal leadership journey.
The four-semester layout enables two classes to follow the courses at the same time, which encourages exchanges, networking between different classes, and enables IÉSEG to run two classes per year starting in March 2018.
During the first year of the program, participants have sessions twice a month (Friday and Saturday every two weeks) and once a month during the second year, when they work on their professional thesis. Students also go on two learning expeditions abroad in order to meet and exchange with local managers and business executives.
ʺWe wanted our Executive MBA to continue to evolve, and particularly for our participants to grow through their integrative projects, all the while continuing to focus the pedagogy on group interactions and direct, practical application. The new session in March will allow participants from different classes to network and create more connections," explains Catherine Demangeot, academic director of the program.
Discover the IÉSEG Executive MBA:
The program in a nutshell:
–    Location: IÉSEG Paris – La Défense
–    Next session begins : March 2018
–    Total length: 24 months
–    Languages: French and English
–    Rhythm:
o    1st year: Friday and Saturday every other week
o    2nd year: Friday and Saturday once a month
–    2 learning expeditions
–    Price: 30 000€