Back
A look back at the Corporate Summer Workshop 2021!
The 5th edition of the IÉSEG Corporate Summer Workshop Program took place on June 11th and gathered more than 200 people thanks to its hybrid format. The professionals that took part, on site and remotely, were able to exchange during the conferences and round table discussions on the theme "Get a new boost".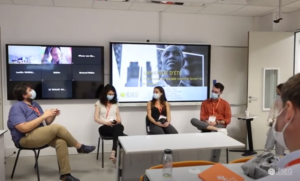 In order to facilitate interactions and networking during this special edition, the School developed a dedicated platform, as well as an application for networking and for ensuring the best experience possible. During the opening plenary session, Bruno Marion, speaker and specialist of decision-making in the midst of chaos, provided the keys to participants to make innovative and impactful solutions emerge from "chaotic" situations and to learn to navigate through uncertainty; the way of expressing oneself and the way of speaking being essential to make the teams meet the objectives.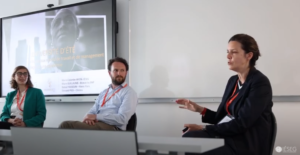 This day was also the opportunity for IÉSEG professor-researchers to share with partners from the socio-economic world (IBM, Veja, Siemens, Deloitte, Anaik, BNP Paribas, Boulanger, Orange, Clinitex, Havas Paris, Majorel, Concilys, Teamii, SocialCOBizz, Alan, Decathlon, SFR, Soccialy, Avanade, Deloitte, Hussar Academy, Accenture…) during numerous round tables on various topics, such as "giving meaning back to one's professional life"; "social innovation as a driver for growth"; "new sustainable business models"; "new work and management methods"; "the leader as a creator of sustainable commitment"; "the rise of Phygital"; "the balanced scorecard as a managerial tool"; "putting people back to the center of financing"; and "cybersecurity in times of crisis".
Discover the video of the event!