Back
Focus on the Master of Science in Business Analysis and Consulting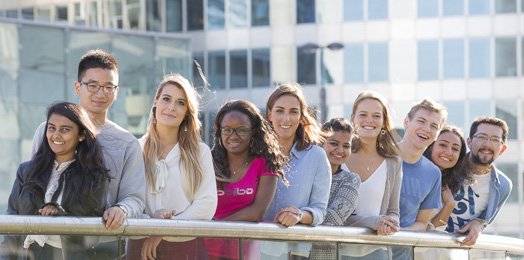 IÉSEG's MSc in Business Analysis & Consulting is an intensive one-year program designed to provide participants with all the key skills and knowledge to work as consultants (for both internal and external clients) in the private and public sector.
Taught on the Paris-la Défense campus, the program welcomes 19 students this year from more than 10 different nationalities, who have academic backgrounds in a variety of domains including business/management, engineering, accounting and finance. Mixing theory and practice, it is carefully designed to cover all of the different areas that graduates will need to succeed in their future careers. It is ranked 33rd in the QS international rankings of the best Masters in business analytics (and is the only program from France in this ranking).
One quarter of the MSc is dedicated to the management related knowledge and skills (including project management, change management, generating value) required for management consultancy. 20% of the courses are dedicated to consulting skills (communications, ethics, behavior, business modeling), while a further 20% of courses focus on the quantitative and financial/accounting subjects including statistics, performance analysis, management accounting, financial data analysis, etc.
Alongside these courses, one third of the program is dedicated to hands-on experience. Participants must carry out a 4-6 month internship in France or internationally. Students from the program have already carried out internships at companies like Deloitte, KPMG, Capgemini, EY, and can occupy roles like Business Analyst, Project Manager, Consultant, Marketing Consultant, Technology Analyst, and Pricing Analyst.
Christine Di Martinelly, Director of the program, adds: "This MSc also ensure that participants gain further exposure to business world through seminars and conferences led by professional consultants, through our partnerships with companies such as Wavestone, EY and Deloitte. The contribution of consulting professionals to our courses, and through our professional advisory boards, ensures our students are well prepared to begin their careers".
Read some testimonials from past and present students of the program.
Practical information & figures

Duration:            1 year/3 terms

Language:           English

Location:             Paris – France

Location of alumni:  Around 60% of graduates are working in Europe, 30% in Asia and 10% in North America and Africa. They are working in a wide range of sectors such as management consulting, banking, computing etc.