Back
Sister Feel revolutionizes women's well-being
In the health and well-being sector, some brands stand out for their innovative approach and commitment. Sister Feel, which started out in the field of cryotherapy, perfectly embodies these distinctive qualities. Co-founded by Juliette DELCOURT (a IÉSEG graduate) and her sister, this French brand, winner of the 2023 IÉSEG Entrepreneur Prize ("Coup de Cœur" Award), relies on the recognition of healthcare professionals and avant-garde design to offer an innovative product at the service of women. After appearing on the French adaptation of "Shark Tank" on one of the main TV channels, Juliette DELCOURT granted us an interview to tell us more about her revolutionary start-up in the world of natural well-being.
What's behind Sister Feel?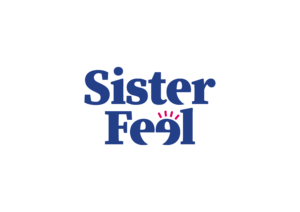 Sister Feel is a brand I created with one of my sisters, and which aims at helping women relieve the discomforts of everyday life. Indeed, throughout their lives, women are far more prone to physical discomforts than men: sleep disorders, constipation, poor blood circulation, heavy legs… Today, Sister Feel offers an effective method of cold therapy also known as "cryotherapy". The benefits of cold are well established in medicine, and in some cultures, cold has even been recommended for a very long time: cold-water baths are a good example.
Sister Feel focuses on perineal cryotherapy. This therapeutic method helps relieve local pain and inflammation in the perineal area, particularly in case of painful menstruation, endometriosis, varicose veins, hemorrhoids, edema after childbirth… but not only! Applying cold to the perineal area creates a thermal shock that triggers positive reactions throughout the rest of the body. That's why cryotherapy has repercussions on so many aspects of our organism: sleep, transit, blood circulation, appetite regulation, detoxification of the body, strengthening of the immune system… the benefits are many and varied!
Sister Feel's flagship product is a kit comprising special compresses that diffuse cold for 1h30, a cotton case and a waterproof pouch for discreet, safe transport. Once the compress has cooled, simply slip it into the cotton pouch and place it over the perineal area. The compress can be worn day or night.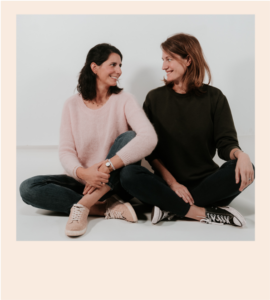 How did you come up with the idea of Sister Feel ?
My big sister once told me about cryotherapy, because she knows that I'm a fan of natural well-being methods, and I'm very attentive to my body in general. Without having any particular pathology, I decided to try out this cold therapy to see what effect it had on my heavy legs, blood circulation and sleep problems. I was blown away by the results. I mentioned it to my other sister, Sophie, who was pregnant at the time and suffering from varicose veins. Her midwife had also recommended that she try cryotherapy to relieve her pain. She was impressed by the results of this natural method. So we decided to dig deeper into the subject to better understand how it all worked. We discussed it with our father, who is a doctor, and with other health professionals who extolled the virtues of cold therapy. Sophie and I wanted to spread the word about cold therapy to as many women as possible, as it's still a little-known method. We've been riding the wave of women's intimate area detoxification in recent years, particularly with the trend towards menstrual panties and the growing interest in alternative medicine. That's how we launched Sister Feel in March 2021, thanks in part to a sucessfull crowdfunding, which was very encouraging for our project.
What is Sister Feel's market position?
For the moment, there is no equivalent to our product on the market. In fact, when we started out, all what existed were impractical, uncomfortable and unattractive products that simply looked like conventional ice cream bars. Gel packs were also available in pharmacies, but the cold only lasted 15 minutes. So we introduced an innovative, ergonomic product with a modern twist. After our launch, we were quickly contacted by stores in Switzerland and the Netherlands: our market is therefore European.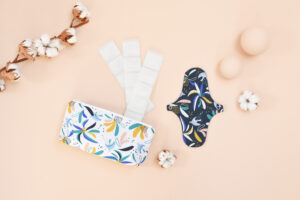 Why did your choose this name, Sister Feel?
For the record, one day our brother humorously told us that we should call our brand "Sister Freeze", to echo the well-known "Mister Freeze" ice-cream. We found the suggestion very amusing, but the word "freeze" seemed a little too negative for our product. This idea naturally evolved into "Feel", as we advocate listening to and understanding the body, the way it feels, etc. On the other hand, there's a "sisterhood" aspect between friends, sisters, cousins, which we wanted to emphasize: we share good tips with each other to help each other out.
You took part in the French "Shark Tank" TV show. Can you tell us more about your experience?
Initially, I wasn't really at ease with the idea of appearing on television, but I knew that the visibility it could bring us (2 million viewers at peak viewing) could have a real impact on our business. It was a very rewarding experience, and we were able to see the benefits afterwards. We had hundreds of orders that evening, and we were contacted by many people interested in our product, including "Nature & Découverte" (inspired by the former California-based 'The Nature Company', it offers products related to well-being, flavors, science, hiking, nature observation…), who wanted to distribute our product in their stores.
As a IÉSEG alumni, would you say that your studies helped you in this entrepreneurial project?
I really loved my time at IÉSEG, and I have excellent memories of it in every aspect: personal, intellectual, academic… the first few years offer a common core, which gives you a real overview of the business world. This is very useful as an entrepreneur, as we need to be multi-faceted. Community life has also greatly enriched my student experience at school and has been very usefull. I still have a strong link with IÉSEG. I work as a coach in the Career Program for Master students, and I teach a personal development module.
Any advice for future entrepreneurs?
First and foremost: get started! Then, I'd say you need to know yourself well, be aware of your strengths, your uniqueness, and what drives you on a daily basis, while always listening to your intuition!